We Work with the Winners in Modern Commerce
Avensia supports commerce businesses across a variety of industries, geographies and sales models. What they have in common? The ambition to be leaders in their space, to innovate and to explore new horizons. Together with our customers we define, and redefine, the world of modern commerce.
Our Goal: Your Business Success
When we start working with a new customer, we form a joint project team and set a common goal that dictates the agenda for all activities. This close collaboration and open communication lays the ground for a long-lasting partnership and sustainable business success for our customers.
And we always start by understanding each customers unique business challenges and needs. Whether you sell to consumers or professionals, via an online store only or through an omni-channel model – we help identify and recommend the best way forward for each customer. Then we work together with the customer team to implement tailored strategies and solutions.
This winning approach clearly pays off. Many of our customers have won industry awards and recognitions after partnering with Avensia. Recently Get Inspired was named "E-commerce site of the year" in Norway and AJ Products won the Optimizer award for "Best B2B Buying Experience EMEA". Just to name a few.
Do you want to join this winning community? Contact us to discuss how Avensia could support your business.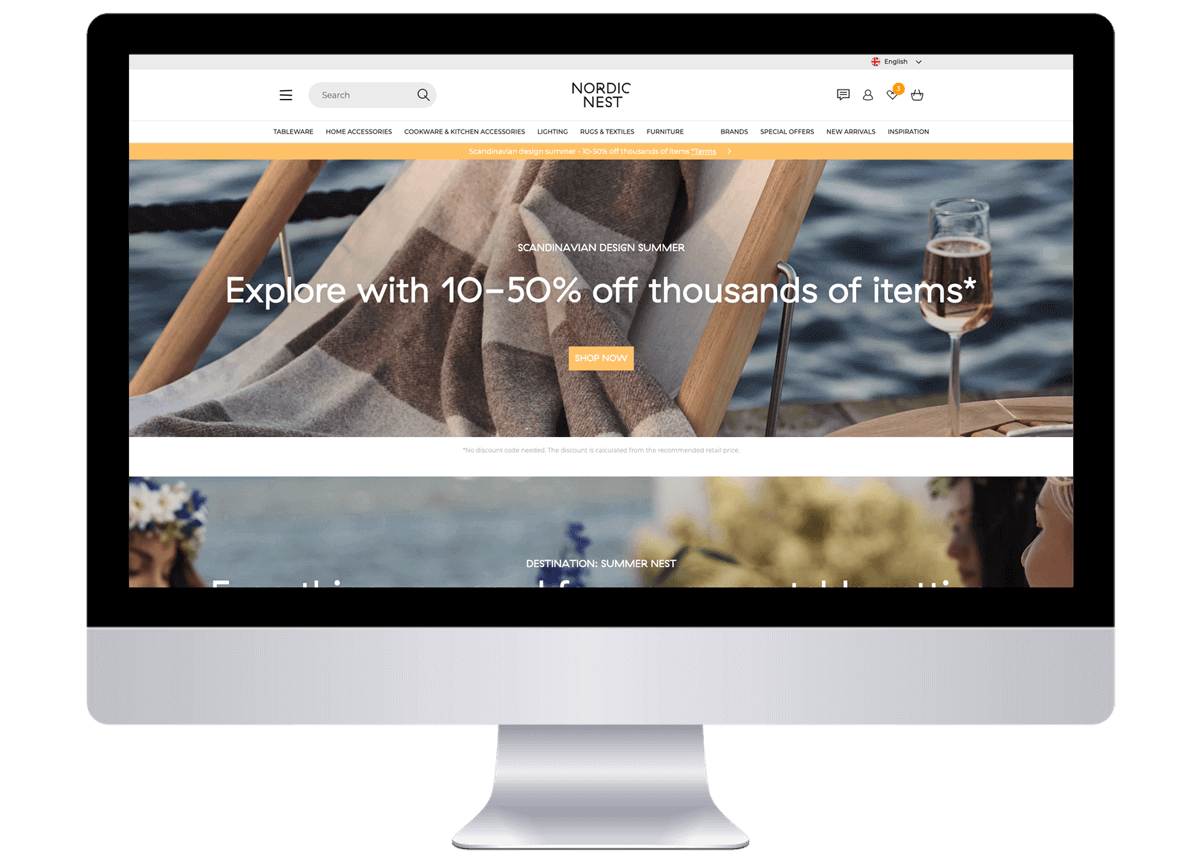 Nordic Nest Customer Success Story
Embracing Constant Change with a Composable Commerce Solution
Nordic Nest found a perfect partner in Avensia and the right solution in Avensia Excite. Nordic Nest now have a future-proof solution with unrivalled flexibility that satisfies their need for agility and speed. It fuels their composable business mindset and allows for releases of new customer experiences every day.
We put Avensia at test directly with a really tight deadline. Plus, we chose to launch in the middle of peak season which was a risk. But Avensia did a great job and together we managed to go live with the site and show strong results right from the start.
Customer Success Story
Na-kd.com - An E-Commerce with Speed and Constant Inspiration
The Avensia Nitro framework, in combination with the dedicated development team at Avensia, is a perfect fit for NA-KD's needs. It provides them with a low threshold to test and implement new features, to stay relevant and offer their customers new and exciting experiences in the NA-KD online ecosystem.
Industry Categories for our Customers
We help brands in a variety of industries to keep up with rapidly changing consumer behaviors, market trends and new digital channels. Our goal is to help our customers build strong customer relationships for long term success.
We always make understanding your business needs, challenges, and objectives our first priority. Then we recommend the strategies, actions and technology that make sense for your business. We'll never suggest the latest trends in tech or strategy if it doesn't make sense for your particular needs.
Learn more about the industries our customers are in and how we have helped then on their way to success.
Join our Winning Community
Our team is made up of highly skilled specialists in fields that span the entirety of modern commerce. We have business developers, e-commerce website developers, data analysts, veteran designers, and more. These experts are all dedicated to working collaboratively with your people towards the singular goal of providing the best experience possible for your customers.
Talk to us about your business needs.