A thorough revision of the entire logical setup for information handling
Efficient handling of product information is key to Moelven's business as well as the entire value chain in which they operate. The new solution and streamlined processes center around the PIM system, a single point of truth for product data.
Type of project:
Information management, PIM, Digital strategy, Business strategy
Core products & technology:
Strategy
Avensia helped Moelven with data migration, new data models, a new organizational setup and new efficient processes, using inriver Product Marketing Cloud (iPMC) as the central engine and point of truth for new articles.
Goal
A streamlined, more automatic and efficient process for product information management, powered by a PIM system for modern commerce.
The challenge
Internal differences in enrichment processes and standards
Moelven operates in Norway, Sweden and Denmark. One of their challenges was that the country branches were  working with product master data in very different manners.
The country branches had different processes, in terms of structure, enrichment processes, organization and standards - to the extent that they could be seen as separate entities. The PIM project was a crucial step in Moelven's larger digitalization journey. The goal of the initial phase was to become more homogenous and work in a more streamlined and efficient manner within the company.
In that regard, the project was not only a technological shift for us, but a thorough revision of our entire logical setup for information handling - both for production, maintenance, sales, marketing and distribution.
The solution
Using the PIM as the central hub
Together with Avensia and inriver, Moelven decided to make a fresh start and build a solid infrastructure for product information handling. This included the organizational setup and processes for enrichment, in order to increase efficiency and futureproof the business processes. inriver PMC (Product Marketing Cloud) works as the centralized hub where Moelven can consolidate, manage and enhance product information. The main focus for the project was to streamline the product master data processes in Moelven across companies, divisions and borders.
Avensia's development team helped Moelven perform an extensive data cleaning before migrating the data from the old PIM to inriver PMC. This transition was also a perfect opportunity for Moelven to start working according to new, common processes, and to adapt the organization accordingly.
Avensia developed a custom-made tool for Moelven, to speed up and secure the process around article numbers. The solution is used within inriver PMC to generate article numbers according to Moelven's own rule set. The rule set is an important part of the solution, and also assists the enrichment of fundamental attributes for all products. The system and the processes are set up to prevent inconsistencies - the systems don't allow them.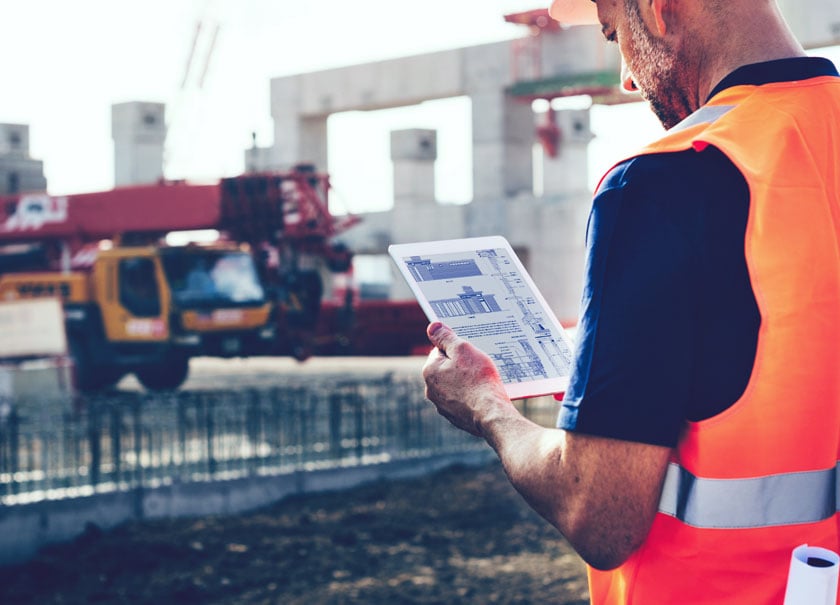 Construction & DIY
PIM tools for accuracy and efficiency
Moelven are using a number of solutions in iPMC that make it mandatory to enrich products according to very strict rules. This has significantly increased the data quality for Moelven.
The Avensia ETIM Extension prompts editors to add data according to the ETIM standards for every product class.

The FINFO connector for suppliers helps Moelven enrich products according to FINFO standards and requirements, including the Vilma standard. Sending information to NOBB has also been made easier, with a custom-made NOBB-export.
The Avensia PDF Generator triggers automatic creation of new product sheets, when specified data is changed.
Continuous work
Increased efficiency and control in Moelven's operations
The outcome of the first phase of the project with Avensia and InRiver is that Moelven now has systems and a common way of handling product master data that enables streamlining of the internal processes. Most parts of Moelven are now using the same data, the same database and are working according to the same structure. The greatest benefits and the reward for really hard work is increased efficiency and control in Moelven's operations.
The partnership with Avensia is long-term. Avensia's business advisors and the development team is a great match for Moelven. Together they will continue to develop their offer, using the solid ground they have built together with Avensia.
Avensia has been agile and a dynamic partner in this effort and have delivered according to our expectations both in technological capabilities and as an advisor for the overall solution.
Construction & DIY
8 recommended actions from our industry experts
Our business advisors within the area of Information Management for Construction & DIY has put together a checklist, that walks you through a number of actions that they usually recommend for our customers in the industry. Their mantra is "Take ownership of what you put into your product information".
Ready for the next step?
With experience from hundreds of digital commerce and business development projects, we can leverage your unique selling points with a tailor-made strategy and best-of breed technology.
Find out how Avensia can help you fuel your business growth. Provide your contact information and we will be in touch very soon.