We are here to
Define Modern Commerce
Modern commerce is a constantly moving target. For us at Avensia, defining modern commerce happens as we continuously invent it and reinvent it. Every day, we're pushing the boundaries of what's possible. Join us on the journey to find your edge in modern commerce.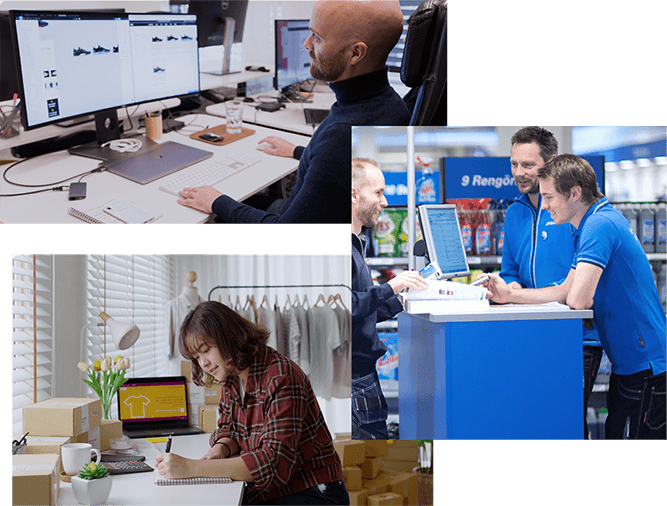 Today's Ceiling Is Tomorrow's Floor
At Avensia, we dare the upper limits to get out ahead of your ever-changing needs. Building on decades of experience, we create sure footing for you to scale higher with us and outdistance your competition.
We're proud to work with the best customers, colleagues and partners – the ones with the passion, expertise and guts to push the limits of what's possible. Our collective experience in every aspect of modern commerce allows us to help you find the boldest, smartest next steps for quick wins today and steady progress towards long-term success.
From strategic business development and change management to system implementations and ongoing optimization we have the tools and knowledge to help you with e-commerce, omnichannel, customer experience and information management.
Today, we are over 400 people dedicated to your success in modern commerce. From offices in Sweden, Norway, UK, USA and the Philippines, we serve clients globally in a range of industries. Read about some of our customers cases here, including Ahlsell, Coop, Nordic Nest, Kjell & Company, Lyko and NA-KD.
Your Modern Commerce Partner
There's truth in the saying that if you want to go fast, go alone; if you want to go far, go together. We want to go far with you. So, collaboration is at the heart of how we drive modern commerce at Avensia. When you start working with Avensia we form a joint team with a clear, common objective - to help you win in modern commerce.
To us, the human element is as important as the tech – especially for understanding and meeting the needs of your end customers. Working in partnership makes all the difference. That's why we see our collaboration as a long-term commitment to help you drive sustainable business success.
We've built our offering around the most experienced people and best-of-breed technology in modern commerce. We combine market leading partner platforms with our in-house solutions developed on best practices from hundreds of customer projects. In Avensia, you'll get a partner to help you select and connect game-changing technology for your unique business model to win in modern commerce.
Ultimately, everything we do here at Avensia comes from shared values and the synergy we create between our customers, our partners, and ourselves.
Together, we'll help you win in modern commerce.
NASDAQ Stockholm First
Avensia AB is traded on NASDAQ Stockholm First North Premier with the ticker AVEN. Visit our financial information page for more.
Our Sustainability Work
Avensia is committed to taking our customers to a sustainable thinking. Together with our partners and customers, we will transform systems, infrastructure and output to define modern commerce that contributes to a better future for people and planet.
Our Values
Care for real
We care for real about our colleagues, customers, company and communities, and we passionately believe that each of us make a difference for all of them.
Mastermind synergy
With minds in synergy, we are masters of creating a whole that's greater than its parts.
Dare bigger
Every day, we dare bigger than the day before. We feel more curiosity than risk in the unknown because we know progress happens at the edge and setbacks are only temporary.
Be in it to win it
When we're in, we're all in with a relentless commitment to see our customers win.