More info
For better data and happier customers
MDM (master data management)
MDM – three little letters that can transform your decision making. Your business likely has tons of data from lots of sources. Yet data is about quality, not quantity. It's how you manage it that matters. Our MDM strategies and systems turn confusing data into meaningful information to help you make profit-boosting decisions.
MDM strategies
Turn data chaos into cohesive customer experiences
The amount of data all businesses collect and store is growing at an exponential rate. But without cohesive MDM strategies, all that data is largely useless.
The MDM strategies and systems we implement gather data from all kinds of systems including ERP, CRM and the web, and standardize it centrally. All that raw data is transformed into structured data in real-time, using rules and AI.
As a result, your MDM gives you meaningful, useable information for important business decisions.
Among a vast array of benefits, you can use our MDM strategies and systems to:
Build a 360-degree view of your customer
Unite customer insights and experiences online and offline
Increase the relevance of products and services you offer
Optimize conversion and boost sales
Reduce waste and create operational savings
Improve your branding and marketing
Case story - BAMA Gruppen
A tailormade digital strategy for master data management and business value
Avensia helped BAMA design a new data governance model, tailor-made for their needs, create new processes and execute an extensive data cleanup.
Powered by Riversand – a global MDM leader
Riversand offers cloud-native master data management solutions that support digital transformation journeys.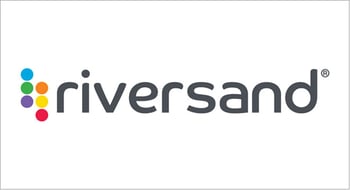 The SaaS MDM platform uses a growing number of out-of-the-box apps in the master data management space that cater to multiple industries. We're proud to be a key Riversand partner, as it helps offer implementation of master data management platforms, as well as MDM strategies and advisory services.
Ready to go from chaos to clarity?
With experience from hundreds of information management projects, we can leverage your unique selling points with a tailor-made strategy and best-of breed technology.
Find out how Avensia's MDM experts can help you fuel your business growth with data. Provide your contact information and we will be in touch very soon.