Modern Commerce is What We Do
Every day, all day, we're in the business of growing the winners in modern commerce. Shaping omnichannel strategies. Building top notch e-commerce solutions. Solving data management challenges. Together, we create the success stories of tomorrow. Your success stories.
End-to-End Modern Commerce Services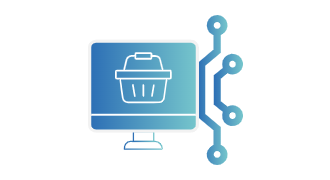 Business transformation strategies for digital sales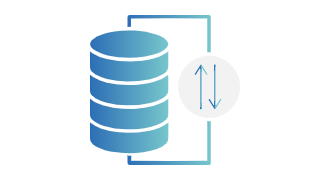 Future-proof information management processes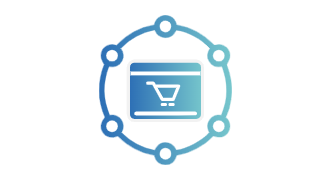 E-commerce and omnichannel solutions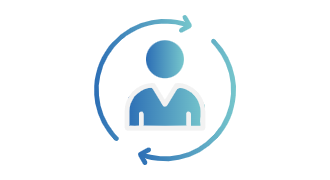 Best-in-class customer experience strategies
Upgrading Your Business for Tomorrow's Commerce
Connecting the dots of modern commerce is our passion. Whether it's helping a client create an e-commerce storefront, develop and implement a true omnichannel strategy, or uncover and analyze valuable user data, we love what we do.
We've helped shape modern commerce strategies and solutions for some of the best-known and most ambitious businesses in the industry. And we continue to grow our customer base, as well as our fields of expertise in modern commerce. Each client expands our expertise and our capabilities.
When you partner with Avensia you'll get access to this ever-evolving community of modern commerce experts.
At the heart of our success is our unique mix of technical experts and experienced strategists. The ability to bring customer unique strategies that support business critical objectives, and then implement them, is our winning formula.
The Right Commerce Technology For You
When you partner with Avensia we always start with a thorough analysis of your current technology set-up, the challenges you want to overcome and your long-term ambitions. Then, we recommend the best combination of solutions for your business.
Our team of experts are always in the forefront of new innovations and technology trends so that we can help you stay ahead. Rest assured, we'll always keep our focus on your business objectives to ensure we select the tools that make sense for you. Because trendy tech only works if it's relevant.
One of the latest trends in commerce technology is headless and composable commerce. At Avensia we've got experience from numerous composable commerce projects and we can help you combine best-of-breed software and technology tools for your business needs. This includes headless technology that allows you to change and edit the backend separately from the frontend experience.
Information Management
Your Launchpad for Unlimited Growth
Growing your commerce business is impossible without a strong information management foundation. A data management strategy is essential for any smart and ambitious business in today's data-saturated world. There are a huge number of ways to approach this – and a huge number of challenges to consider along the way.
For companies of almost all shapes and sizes, information management is a complex and challenging undertaking. It involves developing thorough data models and internal processes for how data is stored, maintained, updated and shared to different channels. You'll need to get your head around concepts like data governance, golden record and compliance.
This is where Avensia helps. We will work with you to develop information management strategies and processes that ensure you get the most value out of your data and solutions. Always with the focus to maximize operational efficiency and improve your customer experiences. 
We've established a strong reputation for building solutions and strategies that stand the test of time. Our experienced information management team helps you set the perfect foundation for real growth.
Loyalty-Driven Commerce
Your customers are your lifeblood, so it only goes to follow that you want to keep them as happy as possible and ensure they will want to return to your store. By keeping our fingers on the pulse of the preferences and habits of your customers, we can help you create user journeys that align with the dynamic customer landscape.
From best practice UX design and relevant product recommendations to CRM optimizations and highly personalized communication. Our team has the skills and experiences to help you shine in every interaction with your customer.
We're In It For The Long Run.
When you start working with Avensia we enter a partnership focused on your long-term success. We would never leave you at go-live but stay close to ensure the strategies and solutions we've developed together bring value to your business in the long run.
Modern commerce is in constant development. And so are we. That's why we offer ongoing optimization services to help you keep up, or stay ahead of, change. Sometimes making even the tiniest tweaks can have huge results if they're the right tweaks. For us at Avensia,  commerce optimization  is all about improving your online and omnichannel customer experience to drive conversion, sales and loyalty. Not to mention to boost your ability to use  insights from data. We are experienced in identifying those opportunities for your business.
Make sure you're firing on all cylinders. You don't need to reinvent the wheel when it comes to digital commerce. Instead, refining and improving what you already do is crucial. We will help you do just that and optimize your digital commerce.
Ready to Sharpen Your Strategies?
With experience from hundreds of digital commerce and business development projects, we can leverage your unique selling points with a tailor-made strategy and best-of-breed technology.
Find out how Avensia can help you fuel your business growth. Provide your contact information and we will be in touch very soon.