More info
Food & Beverage / E-commerce / B2C
A complete e-commerce for groceries, with home delivery, in eight days
When the corona pandemic struck in February 2020, the Norwegian government urged Coop to start selling food online. Coop asked Avensia, who were already working with Coop's digital infrastructure, if it was possible to build an e-commerce with home delivery capabilities in a week.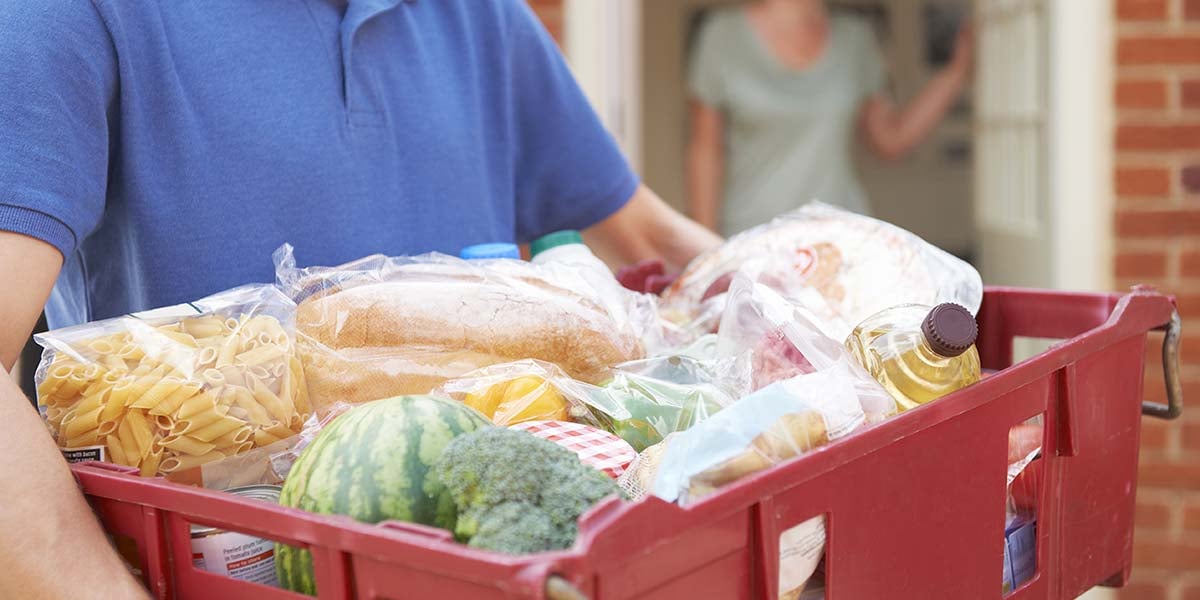 Type of project
E-commerce, Product Information Management
Strategy
Leveraging the work they had done with Avensia in other business units, Coop Norway could use Avensia's packaged e-commerce framework Storefront Nitro to build an e-commerce for groceries in just a few days.
Goal
Get a reliable and fast e-commerce with home delivery capabilities up and running as fast as possible, to be able to deliver groceries to the homes of the elderly and quarantined during the pandemic.
The project
A pre-packed e-commerce solution and a dream team
Avensia had done quick e-commerce projects before, although not this quick. But in theory, it was possible, given the right preconditions, so a team was assembled to investigate the feasability.
The scope of the project was very well-defined, focusing only on the key basic needs. This was one of the keys to a really quick project. Another key was that most of the functionality in the scope already were features in Avensia's pre-packaged e-commerce framework. The third key was that Coop had both the willingness to work hard themselves at their end and a pragmatic approach to the job that Avensia were about to do.
The first order came in through the system eight days after the start of the project. The site was completely finished after 14 days, as some new features were added on top of the original scope.
We customized our Storefront Nitro product for Coop overnight. So the next morning we could show them a Proof of Concept, a site with Coop's colors and logo, and all products from the PIM already in there.
Interview with John Järpling and Anders Ekdahl about the project
Managing a really fast project without taking any shortcuts
John Järpling, Director of Products at Avensia, worked as senior project manager for many years, in tight cooperation with the developers who made the framework Storefront Nitro happen. When the same people were asked to look into the possibility to build a complete e-commerce at unprecedented speed, John was summoned back to project management.
- There was no time for long specification meetings. The specification was basically written on a napkin: Make groceries available online, with home delivery.
To manage a really quick project, everyone needed to focus on the key basic needs only.
<- John Järpling

Anders Ekdahl ->
Summary
The key success factors

Avensia's pre-packaged e-commerce solution, ready to be customized

Coop's product data already in order, and in place with InRiver PIM

Avensia's standard connector between InRiver and Episerver

Coop's complete trust in Avensia, and no time of questioning methods etc.

A focused, very experienced commerce development team working around the clock

Coop's dedication to work hard themselves
- We had the first meeting with Coop in the afternoon, and the morning after we had a Proof of Concept. We just took our Storefront Nitro package, added Coop's colors and logo, and used our connector between Episerver and InRiver PIM to get the product information into the solution. We showed it to Coop and got a Go ahead from them to finish what we had started.
John put together a team of developers who were dedicated to work around the clock to get the solution up and running as soon as possible. No time was wasted. John's job was to make sure that everyone in the team were in sync and had what they needed to finish their tasks.
- The team was so focused and constantly pushing forward. Everybody knew exactly in what direction they should run, says John.
And, of course, we had this amazing customer, Coop. They understood that there is no time to discuss every minor detail, they trusted us completely and didn't spend time questioning what we did.
How can you build something solid in just seven days?
- That is actually one of the things I am most proud of with this solution. We were able to build it in so few days, without creating technical debt. We already had a solid infrastructure to start from, so we didn't need to take any shortcuts to be able to deliver on time, says Anders Ekdahl.
Anders is Avensia's CTO, but also operational as a developer, since he is the lead creator of Storefront Nitro, the e-commerce framework that is used by most of Avensia's customers. Anders was one of the key developers in the Coop project, and worked day and night together with the team, to customize Storefront Nitro for the customer, in such short time.
We didn't take any shortcuts to be able to deliver on time. We just used our pre-packaged e-commerce solution and worked really focused together with Coop to customize it into what they needed.
- Storefront Nitro is fully fledged e-com website site built on top of Episerver and a couple of other components. It is a framework that we have been working with for about five years, and it is the result of tens of thousands development hours, says Anders.
- First of all, it kickstarted the Coop project, by having so much functionality and commerce logic included. Coop got a complete infrastructure for an e-commerce website and solid ground that they can continue to build upon.
What assets did Coop have in place that helped get the new e-commerce up and running in such short time?
- From a technical point of view, the number one thing that made it possible was that Coop already had their product information in InRiver PIM. They had their data in order. If there is no product model and product data in place, you will have to spend weeks, if not months, before you are ready to sell the products on a website, says Anders Ekdahl.
- As a customer, Coop had both the willingness to work hard and a pragmatic approach. The trust they put in us to use our best practices and to take quick decisions without their involvement was necessary for us to be fast, says John Järpling.
Are you ready for your next step towards a modern e-commerce solution?
Talk to one of our commerce experts. Submit your email below and we will contact you soon.