Apptus eSales AI-Powered E-Commerce Personalization
With online shopping booming, customer choice is continuously expanding. Converting your visitors into buyers is more important than ever before. And we use AI-powered e-commerce personalization to make it happen. As an Apptus partner, we use the powerful AI-driven tool that provides relevant recommendations, offers, and content to increase your e-commerce conversions.
Create Personalized E-Commerce Experiences That Drive Sales
Today's marketplace is saturated. Increasing your traffic and converting those new visitors is crucial to e-commerce success.
Through our partner Apptus eSales, we help you significantly improve your e-commerce using AI-powered personalization.
Its AI-powered personalization improves product relevance in search, navigation and recommendations. As a multichannel AI-driven tool, Apptus delivers the right content, promotions and recommendations at exactly the right time.
Apptus' AI-powered personalization benefits include:
Recommendations with AI-personalization, optimization and listing
Search function for products, content and promotions
Personalized filter navigation
Autocomplete and "did-you-mean"
Banner optimization and AI-personalization
Auto-optimization of content
Multivariant, real-time testing
Market-specific behaviors
Site overlay – a layer on top of the site with real-time KPIs
Synonym management
Present products by abandoned shopping cart, recently viewed products, recent searches and top sellers
Apptus x Voyado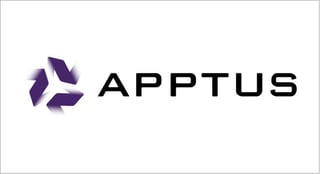 Apptus has been acquired by Voyado, a market leading Customer Experience and Customer Retention platform. When Apptus is combined with customer knowledge from Voyado, e-tailers have the opportunity to become hyper-relevant, matching products with visitors in all stages of the customer life cycle. Avensia are long-term technology partners with both Voyado and Apptus. We have seen how powerful this combination is!
Ready to Create Personalized E-Commerce Experiences?
With experience from hundreds of digital commerce and business development projects, we can leverage your unique selling points with a tailor-made strategy and best-of breed technology.
Find out how Avensia can help you fuel your business growth with personalized e-commerce. Provide your contact information and we will be in touch very soon.