More products
Apptus eSales
AI-Powered Personalization
With online shopping booming, customer choice is exploding. Converting your visitors into buyers is more important than ever. And we use AI-powered personalization to make it happen. As an Apptus partner, we use the powerful Apptus eSales AI-driven tool to provide relevant recommendations, offers, and content.
Create Personalized E-Commerce Experiences
Today's marketplace is saturated. Increasing your traffic and converting those new visitors is crucial to e-commerce success.
Through our partner Apptus eSales, we help you significantly improve your e-commerce using AI-powered personalization.
Its AI-powered personalization improves product relevance in search, navigation and recommendations. As a multichannel AI-driven tool, Apptus delivers the right content, promotions and recommendations at exactly the right time.
Apptus' AI-powered personalization benefits include:
Recommendations with AI-personalization, optimization and listing
Search function for products, content and promotions
Personalized filter navigation
Autocomplete and "did-you-mean"
Banner optimization and AI-personalization
Auto-optimization of content
Multivariant, real-time testing
Market-specific behaviors
Site overlay – a layer on top of the site with real-time KPIs
Synonym management
Present products by abandoned shopping cart, recently viewed products, recent searches and top sellers
Apptus partner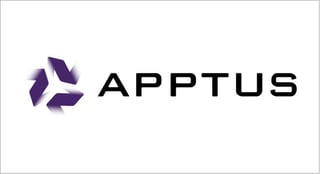 Apptus offers a unified solution to manage every aspect of the customer experience. Through years of close collaboration as an Apptus partner, we've played an important role in the successful development of its AI-driven tool.
Ready to Create Personalized E-Commerce Experiences?
With experience from hundreds of digital commerce and business development projects, we can leverage your unique selling points with a tailor-made strategy and best-of breed technology.
Find out how Avensia can help you fuel your business growth with personalized e-commerce. Provide your contact information and we will be in touch very soon.