Let's Build Your Omnichannel Commerce Strategy
Offer connected and consistent buying experiences. Let your customers interact with your brand where and when they want. And leverage data insights to serve them with the most relevant offers at the right time and place. Welcome to omnichannel harmony.
Leverage Omnichannel Expertise
With Avensia you'll get:

Access to market-leading expertise within a wide range of domains and deep retail knowledge

Tailored strategy supporting your unique business model and objectives

Technology recommendations to ensure data, customer and product flows are integrated

Change management including staff training and interim support to ensure efficient implementation
Some of Our Successful Customers
Create Omnichannel Harmony
You may recognize tangible omnichannel outputs like click-and-collect and curbside pick-up. Behind the scenes, a good omnichannel strategy is fundamentally about connecting multiple channels. Yet it's also about optimizing each channel so that you're playing to its strengths.
Most importantly, your omnichannel commerce strategy should remove friction in customer shopping journeys – creating harmony, business efficiencies, and great customer experiences.
Whether your business is moving into online marketplaces, launching a B2B e-commerce site, exploring digital in-store solutions or want to learn about the latest retail trends – we can help.
Setting You Up for Omnichannel Success
For any omnichannel commerce strategy, we start by unifying the data you need to share across channels. Connecting the dots between all customer touchpoints is key to provide a seamless customer experience. From there, we recommend the activities and technology tools to help you achieve your omnichannel business objectives.
Omnichannel projects vary in scale and approach depending on your needs. Our commerce consulting services include:
Customer behavior research, data and analysis
Business review and recommendations
Technical architecture review
Roadmap and prioritizing
Change management and training
Interim support
Best practice and innovation
Retail trends analysis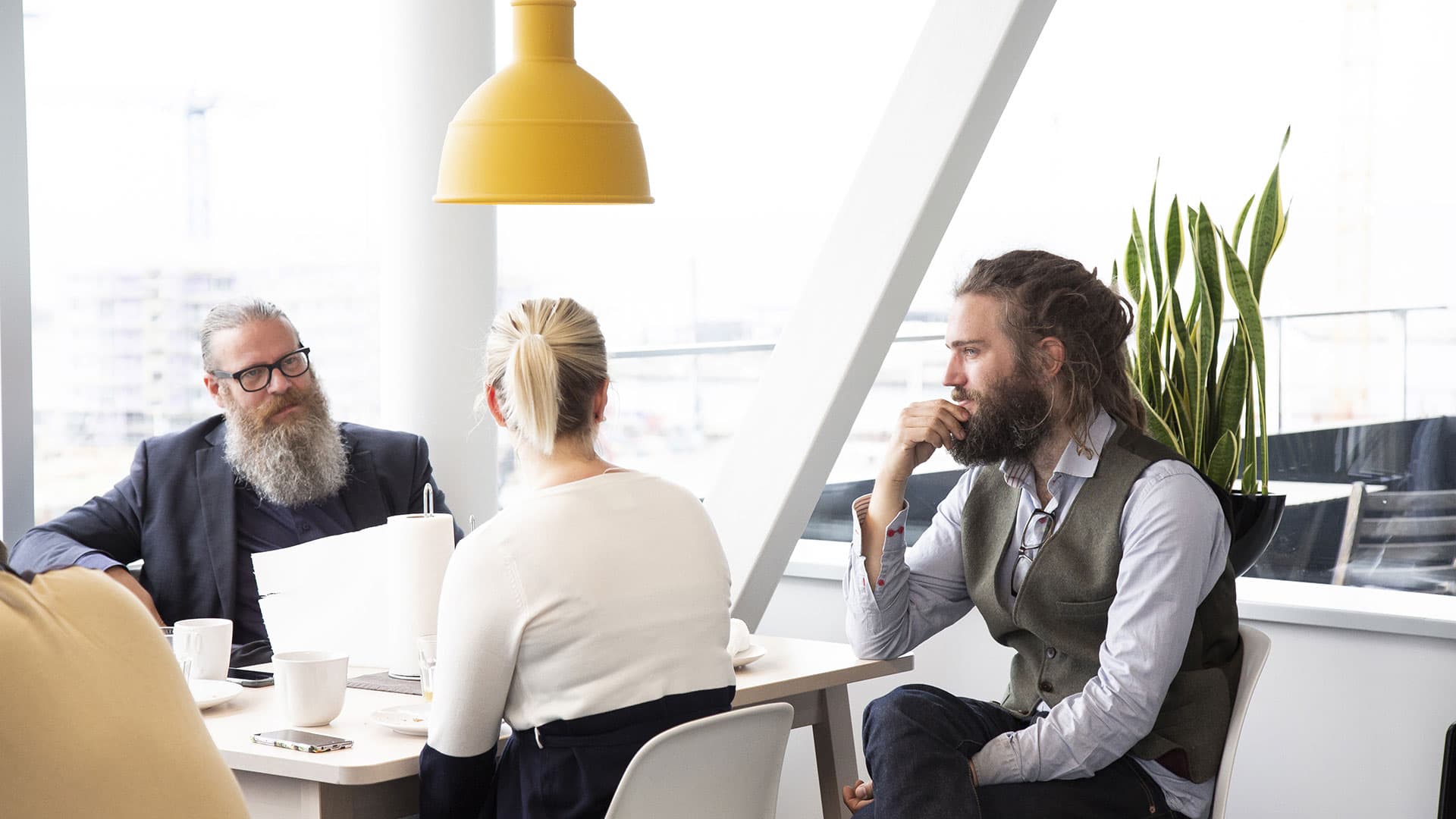 Guide
E-Commerce & Omnichannel KPIs 
In this white paper we walk you through the most important modern commerce KPIs. Which metrics to monitor, how to connect these to overall business objectives and ways to track omnichannel success.  
What is Omnichannel Experience?
Omnichannel is all about removing friction in customer shopping journeys – creating harmony, business benefits, and great customer experiences, wherever the customer chooses to interact with your business.
The physical retail store isn't the center of your customers' retail shopping journey anymore. It's now the customers themselves who are the center of that journey.
Digital innovation is driving personal choice in retail. Your customers now have a huge amount of choice about where and how they shop and engage with brands.
Consistent and compelling customer experiences across every channel and touchpoint is key. That means you have to implement and utilize omnichannel strategies and connected technology to be successful.
That's where we come in.
Avensia's omnichannel strategies and solutions connect your physical stores seamlessly to your digital ecosystem. We help you get the most value and revenue out of each and every one of your sales channels.
Let's Talk Omnichannel Strategy!
Our team has extensive experience in everything from business development and digital strategy to customer segmentation and retail trends.
How can we help set your businesses up for omnichannel success? Fill out the form to set up a quick call with one of our experts.