The Benefits We Offer
At Avensia, you get more. An individual growth and development plan, a remote workplace benefit, a generous wellness grant along with monthly massages during working hours. Plus, fun events, company health care, competitive insurance, parental benefit, and beyond. Keep reading to learn more about our benefits.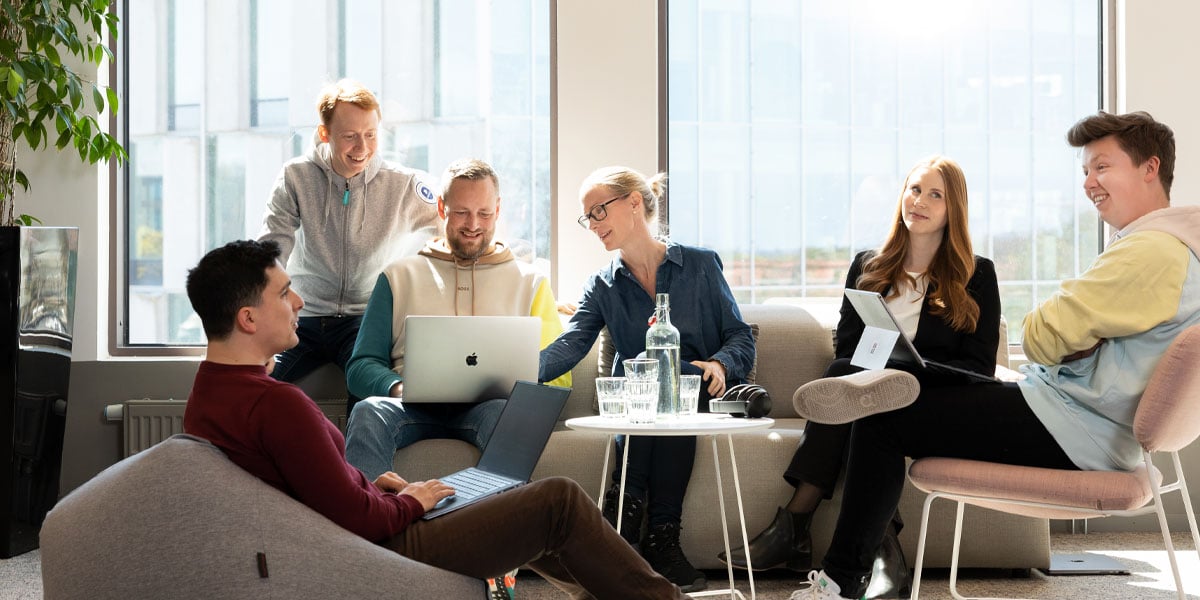 Some of Our Benefits

Professional Development and Certifications
We want you to thrive at Avensia. With us, you get to shape your role and evolve in the direction of your strengths. Aside from giving you an individual growth and development plan, we also encourage and reward certifications.

Remote Workplace Benefit
We let you create a remote setup that works for you. As an employee, you get 15.000 SEK (excluding VAT) to optimize your workspace based on your own personal preferences. This benefit is eligible in Sweden and Norway only.

Wellness Grant and Massages
We offer a wellness grant that can be used for gym memberships, fees for exercising and sports, along with other physical activities. On top of that, you can join our many sports initiatives, such as badminton and floorball.

Company Health Care
We provide preventive health care and reactive support for our employees in collaboration with our supplier Previa. This benefit is eligible in Sweden only.

Kickoff, Hackathons and More
We know that having fun together makes us thrive. Therefore, we organize several activities where we get together. Annual kickoffs, hackathons, conferences, game nights, and after works, to mention a few.

Insurance and Parental Benefit
We provide health insurance, counseling support, occupational injury insurance, travel insurance, and more. In addition, we offer parental leave support.
What Avensians Get
Avensia's success is built on a thriving, highly skilled, and empowered organization working as global in-house teams. We believe offering a flexible remote setup and maintaining a work-life balance is fundamental in the modern workplace.
Working from our collaborative office hubs or cracking the code in the comfort of your home. Together with your manager, you decide what works best for you. Because happy employees equal satisfied customers, as simple as that. We're here to grow the winners in modern commerce.
Avensias get:
Challenging projects working with well-known retailers
Great career and development opportunities
Flexible working environment enabling great work-life balance
Competent and caring colleagues to learn from
Team building and fun events
Employee testimonial
Kornelia Palm,
Backend Developer
Working as a developer at Avensia is simply the best. Thanks to my fantastic colleagues, I've grown and learned so much. Colleagues that always support, exciting customers, great team spirit, and a lot of fun activities are all a part of why Avensia is the greatest place to work of all.
Avensia at a Glance
Avensia is a leading expert company within the field of modern commerce. We implement digital commerce solutions and optimize commerce strategies, making our customers leaders in their markets.
Avensia was founded in Lund, Sweden in 1998. Today, we are 350 employees across locations in Sweden (HQ), United Kingdom, United States, Philippines, and Norway.