Product Information Management Solutions
When retailers are primed for growth, their first thought is rarely product information management (PIM). However, product information management prevents major pitfalls in your business journey. This is why ensuring centralized data is essential to driving growth. PIM solutions allow your business to collect, distribute and receive accurate product data both inside and outside your organization. Pure and simple.
PIM Solutions Offer Reliable, Consistent and Accessible Product Data – Wherever It's Needed
Getting PIM right can make or break a business due to the complexity of demands for product information. That's no exaggeration.

Mandatory product data is vast and varied, and it's changing all the time. Then you have to factor in distribution channels, each with their own rules and requirements.
For every new product you release, these demands grow – and your need for smarter product information management grows along with them.

At Avensia, we've got the knowledge and PIM systems to ensure these complexities don't become a barrier to business growth. Our PIM solutions will help you get the most from your product data. We'll help you improve your existing PIM set-up or build a new PIM system from the ground up.

Below you see some of the businesses that rely on Avensia for efficient PIM strategies and solutions.
End-to-end PIM services
Whether you need to audit and optimize your existing PIM setup or establish a new PIM strategy and process from scratch, we've got the expertise and tools to help your business.
Our PIM services include:
Discovery workshops – bringing stakeholders together to assess your existing systems, product data use, requirements and much more. We work together with your team to maximize efficiency and align priorities. This collaborative approach is an important step in creating a PIM strategy that works for everyone involved.
Strategic advice – helping you define a PIM strategy that ensures you can scale your business effectively. There is no boiler plate solution that works for everyone, which is why we work with you and our extensive network of experts to create the ideal strategy for your business's unique needs.
Technical implementation – once we've agreed on the strategy and business objective we recommend the best technology tools to make these a reality. Then we work on re-shaping and building your new system, most often using tools supported by our market-leading technology partner inriver PIM. Avensia's team knows the inriver solution inside and out, with a long list of projects and certified developers and consultants to back it up.
Change management – working closely with teams all over your business to ensure everyone is invested in the process. Communication is a key component of setting expectations throughout the company and making sure everybody is using the PIM solutions in ways that benefit and enrich your business.
Ready-to-Use PIM Tools and Connectors
To help our customers achieve even better product information management, we continuously develop new solutions that solve different challenges in the everyday management of product data. Our Connectors help teams within product and marketing to automate, speed up and improve processes and time-to-market.
Structured and Predictable PIM Implementation
Let's be honest. Implementing a new PIM solution is a big thing. It involves many stakeholders, systems and data owners across the organization, and the output is used across all customer touchpoints. Therefore, it has a critical effect on sales, but when you get it right and all product information sits in one centralized repository - always accessible, accurate, and up to date - it's definitely worth the effort.
When you partner with Avensia, you get access to market leading PIM technology from inriver as well as some of the most experienced developers and business consultants specialized and certified on the inriver platform.
We will guide you through the implementation process - and beyond. Depending on your business needs we'll help you establish the data models, internal processes and training required to get started. Then, we'll configure the solution to fit your unique needs. And once you're up and running we'll continue working with your team to ensure ongoing optimizations and improvements as your business evolves and grows.
PIM Solutions for Businesses in Modern Commerce
Make no mistake - PIM solutions are a major must-have for businesses in today's world of modern commerce. It's no longer enough to simply have great products; you need to be able to communicate and promote them effectively in order to grow your business.
PIM solutions help businesses bring their product data together in one centralized repository, making it easier for teams all over the company - from marketing to sales - to access and share accurate information with customers, partners and other stakeholders.
Partner with Avensia and we'll help you find the right PIM solutions for your business, allowing you to streamline processes, improve communication and ultimately drive growth. Our experts have years of experience working with the leading technology partner inriver PIM - so let us show you the power of well-managed product information.
From Chaos to Clarity
Making Sense of the Real Value of PIM and MDM
For companies of almost all shapes and sizes, data management is a complex and challenging undertaking. Our data management team help our clients to turn the chaos of disparate data into clear and simple strategies. This white paper shares some of the thoughts and insights that drive these strategies.
Thinking of investing in PIM?
How to start a PIM project?
A forthcoming PIM implementation tends to inspire a lot of questions and considerations, often making it a challenge to put your plan into action.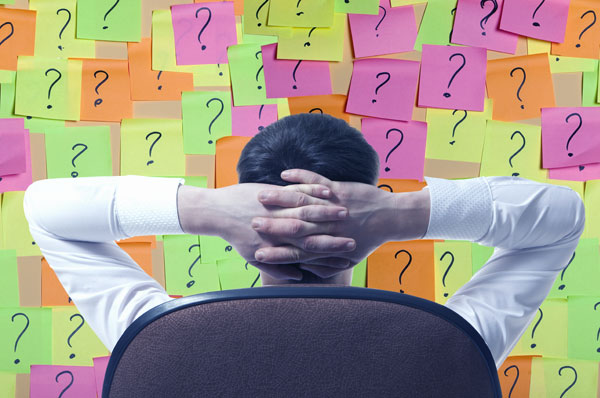 How do I know if a PIM system is right for me?
To find out whether a PIM system is a good investment, you need to ask the right questions and reflect on them from different perspectives.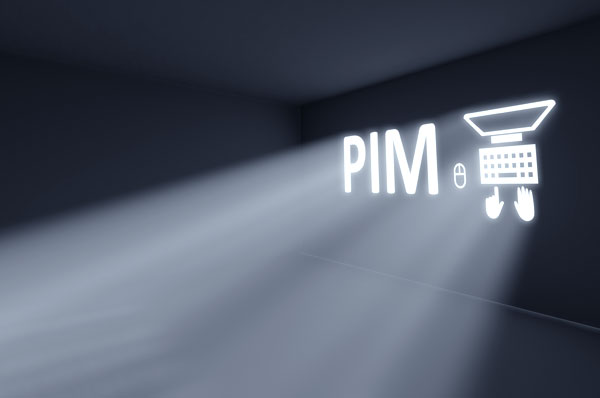 What is the purpose of a PIM system?
The PIM software supports processes, workflows, and systems for integrations that improves the enrichment of product information. That's a few purposes with a PIM-system.
Related content
Modern Commerce Talks with inriver
What role does a PIM system play in modern commerce? The importance of product storytelling. A talk with Ulrik Viebke, Business Advisor within PIM, and Johan Boström, Co-founder of inriver.
How can PIM solutions solve challenges for manufacturers? Ulrik Viebke, Business Advisor within PIM, and Johan Boström, Co-founder of inriver, talk about the battle of the digital shelf, for manufacturers.
Ready to Create a Great Foundation for Growth?
With experience from hundreds of information management projects, we can leverage your unique selling points with a tailor-made strategy and best-of breed technology.
Find out how Avensia's PIM experts can help you fuel your business growth with data. Provide your contact information and we will be in touch very soon.