Alligo's New PIM Tool is Constructed for Future Growth
Avensia helps the Nordic leader in workwear, tools and supplies replace a legacy PIM solution and improve internal processes to drive operational efficiency that'll support the group's rapid growth journey. Managing hundreds of thousands of products, the new PIM ensures consistent and updated product information in all sales channels including multiple e-commerce sites, physical stores and printed catalogues.
Industry
Manufacturer and distributor of workwear, tools and supplies for the construction industry
Geography
Sweden (HQ), Norway, Finland
Solutions
inriver PIM, Avensia developed add-on functionality

Avensia is an important partner for us. Their knowledge about the PIM solution and process has been critical to get the new PIM in place. The Avensia team has really made an effort to understand our business to adapt and configure the solution to best fit our needs.
Adapting the PIM Process and Solution to Alligo's Specific Needs
Avensia's experienced information management team supports Alligo throughout the ongoing PIM journey. From advisory on how to re-structure internal processes for maximum efficiency. To detailed know-how and technical development to ensure the PIM solution supports the Alligo team in their day-to-day work.
Avensia works closely with the team at Alligo to understand their business needs. As a result, we've delivered several add-on functionalities to support specific PIM use cases, such as:
More on This Topic You Might Find Interesting: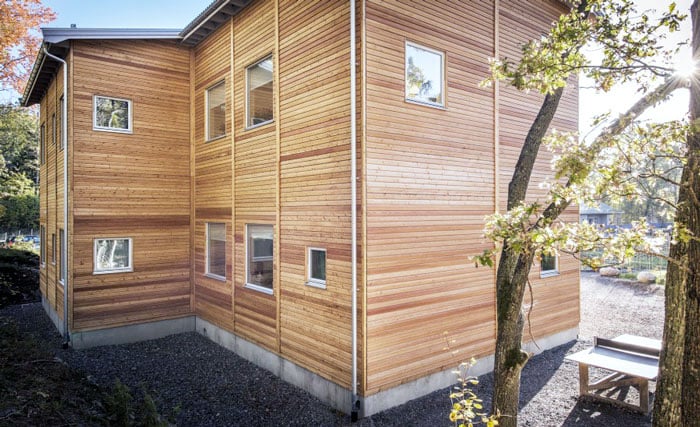 Moelven Future-Proofs Information Management
When Moelven was going to digitize and standardize the handling of product information, they chose to make a complete fresh start with unique data models and tools that support Moelven's future growth journey.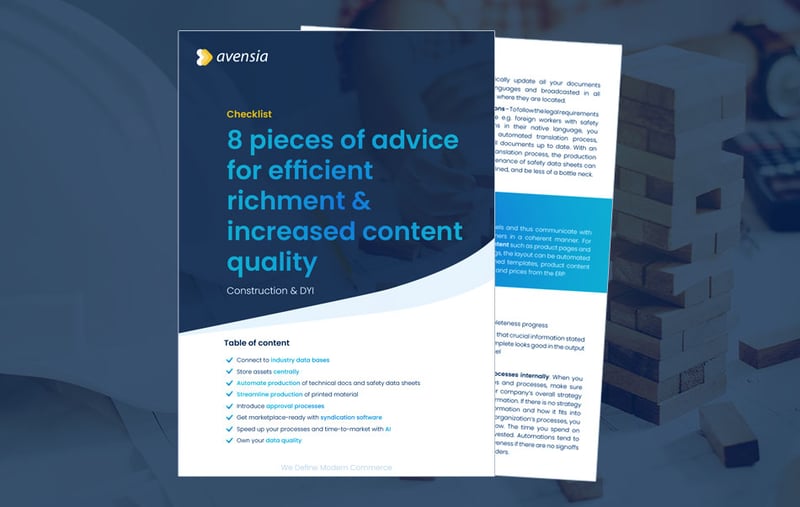 8 Pieces of Advice for the Construction Industry
We asked our information management experts to gather their best tips for efficient product data handling specifically for you who work in the construction industry.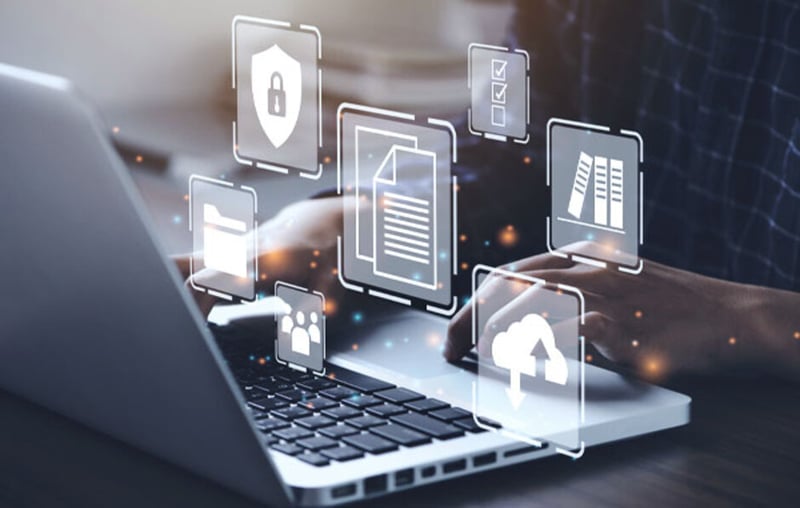 Blog: 3 Ways to Avoid the Biggest PIM Pitfalls
Treating your PIM solution as any other IT project may be a big mistake. Getting information management right is about a lot more than software implementation. Read this blog post to learn why.
Do you want to learn more about how we helped Alligo modernize PIM? Get in touch!