We Grow Winners in Modern Commerce
We help B2C and B2B businesses develop winning strategies and leverage modern commerce solutions to accelerate growth by delivering cutting edge customer experiences.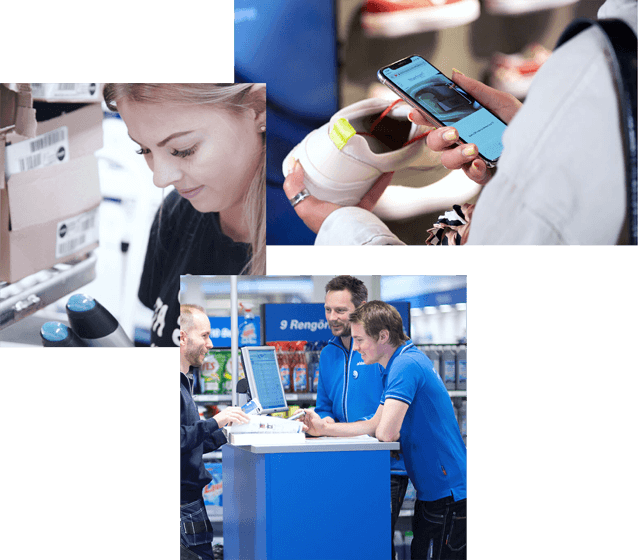 Why Avensia?
Our teams at Avensia are made up of experienced digital and omnichannel specialists across all of the essential areas of modern commerce. We'll help you select and connect some truly game-changing technology that works perfectly with your business model - no matter what industry you work in. Together, we'll create winning strategies, and then implement them. Most importantly, we'll help you win.
When you partner with Avensia you get:
Expert e-commerce advice - Access to 350 modern commerce experts from around the globe
Digital commerce support - Proven technology built on best-in-class components
Enterprise level strategic support - Unrivaled experience derived from hundreds of successful commerce projects
Our talented people develop digital commerce strategies and e-commerce technology solutions tailored to help your business win every day – and in the long run.
As partners for progress, we define modern commerce together.
Avensia Works With Winners In All Industries
Our customers are driven to succeed and determined to be winners in modern commerce. That is where Avensia comes in. We don't just work with anybody. We work with companies that have what it takes to be on top. They're willing to adapt and explore new strategies when needed.
Whether you work in the retail fashion industry, in manufacturing, in a B2B environment, or want to launch your products in online marketplaces, we can help you find success.
Is your company driven to succeed? Contact us, and let's master modern commerce together.
We Deliver Sustainable Success
Success is an ongoing effort, and succeeding in Modern Commerce means adapting to changes and trends as, or before, they happen.
That's why we work with you long term to sustain that success over time. Rather than step in and make changes and then leave you on your own, we work with you long-term to adjust and change with trends and data.
We are continuously optimizing for success and focusing on long-term results. We don't just want your company to be a winner today, we want you to be a winner tomorrow, too.
Challenges in Modern Commerce
How Can Avensia Help With The Everyday Challenges of Retailers and B2B Businesses?
Reduce Complexity
Avensia is your experienced partner to help you handle complexity, pace of change and uncertainty in the ever-evolving world of modern commerce.
Streamline Navigation
Avensia's strategic advisory team guides you to actionable decisions and helps you navigate commerce challenges - always with your business objectives in focus.
Build Resilience
With solid strategies and scalable technology we help you grow your resilience, build out your competitive advantage, and drive innovation for long term success.
Some of our commerce projects
With Avensia as a partner, we have the opportunity to manage our customers' high expectations while meeting our goals for growth.
Jarno Vanhatapio, CEO and Founder, NA-KD
Read the case story
We chose Avensia Excite because we needed a stable and scalable solution that could match our ambitious growth targets.
Anders Wall, CEO, Dormy
Read the case story
Our new site serves as an incredibly talented digital salesman.
Mårten Forssell, Head of eBusiness, Ahlsell
Read the case story
Grow Your Career at Avensia
At Avensia, we grow winners in modern commerce. We are game-changers who thrive together and love customer success. Becoming one of us means being part of a global and modern tech company where we always work as in-house teams. We care for each other and we work in an motivating, inclusive and fun environment where we win together. We believe in a flexible remote setup and that work-life balance are fundamental for happy employees. With individual growth and development plans, wellness grants and health care, fun events, competitive benefits, and beyond, Avensians get more.
We're recruiting talents who share our ambition. Want to join us?
locations and 3 countries
Ready to grow your business?
With experience from hundreds of digital commerce and business development projects, we can leverage your businesses unique selling points with a tailor-made strategy and best-of breed technology. Find out how Avensia can help you fuel your business growth.