Online Marketplace Solutions
We've all heard the success stories about how modern online marketplaces boost profits, customer base and customer understanding. Well, why shouldn't your story be a success too? Our online marketplace solutions will help you find your success in modern commerce.
Online Marketplace Solutions for Your Business Growth
50% of online shopping journeys now begin in marketplaces. How can your business capitalize on this opportunity? Together, we'll help you develop the right strategies for your business goals.
As modern commerce experts, we've got the knowledge and tools to build an online marketplace strategy that gets long-lasting results. That means using the right tools for the job, designing a website that drives conversions, and making the best use of omnichannel capabilities.
How to Start Your Marketplace Journey to Success
Perhaps you're unsure of which online marketplaces to enter. Or you're ready to create your own marketplace, but not sure where to start. Wherever you are in your journey, we can help you manage every step along the path to a more successful business.
Avensia's Online Marketplace Support Includes:
Discover the Benefits of Online Marketplace Solutions
The benefits of joining and creating online marketplaces are increasing exponentially.
When you enter an already established online marketplace, you have access to a potentially enormous customer base and an existing framework for your goods and services.
When you create your own marketplace, you're establishing a new way of making money through commission on sales. Not to mention a new way of learning about your industry, its products and its customers.
Both routes have an incredible number of benefits, and we can help you get there with our online marketplace solutions.
Case Story: Gathering 120 Departments under One Digital Roof
NK (Nordiska Kompaniet) is a premium retailer known for their elegance and exclusive product range. They were looking for a commerce solution that could bring the NK brand and their retailers to a wider audience. Avensia and NK worked very closely with the project from the beginning.
Online Marketplace Solutions with Mirakl
Mirakl is a global leader in e-commerce marketplace creation, with the technology and ecosystem required to launch robust, unique platforms. These online marketplaces can work for either B2B or B2C customers.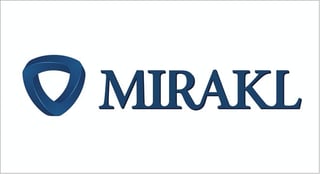 We combine our vast e-commerce and digital experience with Mirakl's specific marketplace capabilities to create online platforms that add a whole new dimension to your business.
Let's Build Your Online Marketplace Strategy Together
We have helped companies start selling on both big and small marketplaces, and establish customer-unique marketplaces of their own. If you don't have a vision or a strategy in place, we can help you gain the knowledge and the structure you need to be able to use online marketplaces to optimize your e-commerce business, short term and long term.