Mirakl Platform Commerce
The marketplace model has fuelled the success of brands like Amazon and Uber. And you can reap the same benefits. With our partner Mirakl, we can help you launch your own marketplace platform – fast and easy.
Grow Your Business With a Marketplace Platform
E-commerce marketplaces work. Amazon and Airbnb are living proof. And they're just two of the many major brands that build their success on platform commerce. With an e-commerce marketplace, you too can increase the number of products available for your buyers, extend their lifetime value and loyalty, learn their needs, and anticipate their preferences.
Thanks to our partner Mirakl, we have the technology and ecosystem to create e-commerce marketplaces for our own B2B and B2C customers. We can handle everything from strategy and concepts to solution architecture and implementation – and much more.
It's a remarkably simple, turn-key solution that's easy to integrate into any e-commerce platform.
Benefits of platform commerce with Mirakl include:
Increased profits – sell your products and take a pure-profit commission as the marketplace operator
More satisfied customers – with better product choice and availability
Improved customer understanding – learn more about buyers through more collected data
Improved product intelligence – refine your own products based on marketplace activity
Increased customer loyalty
Avensia is a Mirakl Partner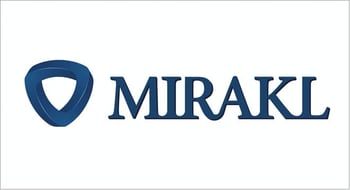 Mirakl is a global leader in platform commerce. As a Mirakl partner, we bring that expertise to your door – putting your own e-commerce marketplace within easy reach.
Tips & Guidance
All you need to know about marketplaces
The balance of power has shifted from sellers to buyers. Surviving in this new world means thinking differently about how to sell. To us at Avensia, marketplaces is a natural development of e-commerce. We've compiled useful tips and articles as a guidance for anyone interested to learn more about online marketplaces.
Ready to learn more and sell more?
With experience from hundreds of e-commerce projects, we can help you find the right solution for your business needs and leverage your unique selling points.
Book a meeting with us and we'll be happy to tell you more about how Avensia can help your business. Provide your contact information and we will be in touch very soon.