More info
Press release
Three customers signed with commercetools
The solution's ecosystem of separate technical components delivers powerful performance, the possibility of agile working and great flexibility. It enables easy integration of different sales channels, and quick addition of new functionality or testing of new ones.
January 25, 2021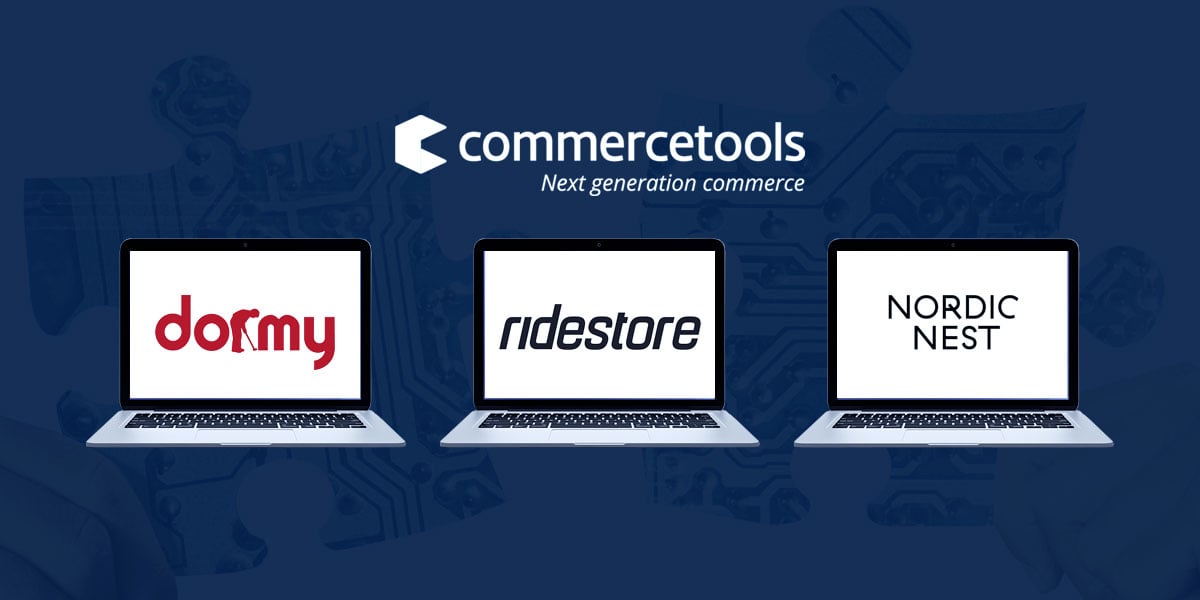 Avensia's ambition has always been to work with customers who want to be at the forefront of modern digital commerce. Some examples are Kjell & Company, Lyko, NA-KD and Kicks. Through the partnership with commercetools, Avensia takes this ambition to the next level and is offering a technological platform at the forefront of composable commerce, described by the buzzwords: headless, micro services, API first and cloud first.
- The new normal places even greater demands on the players who really want to be at the forefront, said Niklas Johnsson, CEO of Avensia.
- commercetools is a perfect match for those who want to invest in the latest in technology to meet the enormous demands on customer experience that we see today. The platform offers unique performance, scalability and time-to-market, not to mention an ecosystem of interchangeable components and the possibility of an entirely agile way of working
In the second half of 2020, Avensia signed three new customers onto the commercetools platform: Dormy, one of Europe's leading golf retailers, Ridestore, which is a true customer-centric online ski and outdoor clothing pure player, and Nordic Nest, a global online retailer of Scandinavian and interior design. Montec, one of Ridestore's own snowboarding and ski wear brands, was the first solution to be launched. More launches are scheduled to follow in the first half of 2021.
- We were looking for a next-generation digital platform that will not only support our ambitious future growth journey, but also the tough demands tomorrow's consumers are making on the customer experience, said Bank Bergström, CEO of Nordic Nest.
- Our most important goal is to create a world class customer experience – and it has been made possible by combining Avensia's knowledge of modern commerce, commercetools, and Storefront Excite's powerful performance. The headless and component-based approach gives us the opportunity to work agile and data-driven, and to grow and evolve at the same pace as our customers.
Avensia is known for its leading e-commerce framework Storefront Nitro, which is the result of nearly 100,000 hours of development in close collaboration with market-leading customers. Storefront Nitro combines powerful performance and fast time-to-market with Avensia's best practice, which is based on 20 years of experience in modern commerce.
- Storefront Nitro has been an important key to many of our customers' success stories– and the product continues to be at the forefront for those who want a more well-packaged e-commerce solution, said Anders Ekdahl, CTO at Avensia.
- As Nitro continues to offer great value, we wish to offer the same opportunities to those who choose to invest in headless and composable commerce. This is why we have combined our experiences from Nitro, our modern commercial knowledge and the new possibilities offered by headless in the newly developed Avensia Storefront Excite. Excite will act as an adhesive between commercetools, other components of the composable commerce ecosystem and the needs of various customers.
Storefront Excite ensures top-class performance and scalability, as well as a smooth connection between various components in the headless world. This in turn entails minimized risk, short time-to-market and lower system ownership costs. Avensia Storefront Excite is part of the delivery to all three customers: Dormy, Ridestore and Nordic Nest.
- Avensia Storefront Excite truly combines the technology of the future with our strategic knowledge of modern commerce, said Niklas Johnsson, CEO of Avensia.
- Far from being just a technology issue, it's more about customer operations and helping them to be winners in their day-to-day business. Partly by understanding and accommodating the new purchasing behaviors we are seeing in our new state of normal, but also by helping customers scale and grow their business.
Storefront Excite, Avensia's eco-system built on the commercetools platform, consists of InRiver PIM, Apptus eSales search and relevance engine and Contentful CMS, among other products.
---
Avensia
The Global Driver of Modern Commerce
At Avensia, we are experts in digital commerce. We dare the upper limits so our customers can scale higher, and we are continuously pushing the boundaries of what's possible in modern commerce. With our combination of technical and strategic business expertise, we help B2C and B2B customers accelerate their growth and become even more successful in their day to day business.
Together, we define modern commerce.