More products
A seamless shopping experience begins with
commercetools cloud commerce
When you've experienced a truly seamless shopping experience, nothing less will satisfy. commercetools is a next-generation cloud commerce platform for retailers to offer brilliant shopping experiences across touchpoints. It's the foundation for our Avensia Excite solution, which offers unrivalled flexibility and scalability for our customers' e-commerce projects.
Visionary headless cloud commerce
Experience greater flexibility across touchpoints
commercetools gives retailers the building blocks of brilliant websites that stretch beyond their borders. As a headless cloud commerce platform, it separates front-end and back-end functionality – enabling you to create a seamless shopping experience across all digital touchpoints.
The flexible API allows for interaction with customers via webshops, mobile apps, voice assistants, AR/VR applications, social networks and much more. It also offers a catalogue of 300+ API endpoints for your cloud commerce projects, which you can consume á la carte.
Cloud commerce is already helping shape modern commerce ambitions with seamless shopping experiences for several of our clients. commercetools cloud commerce is the ideal starting point for customized starter sites.
commercetools cloud commerce benefits include:
Ability to connect to all front-end applications
Unlimited scalability
Easier customization and iteration thanks to the agile, modular architecture
Faster time to market
Improved profitability by significantly reducing your development time and resources
No proprietary skills needed
Lowest TCO in the industry thanks to a cloud-native solution with a flexible API at its core
Ability to focus on your core competencies while we guarantee the performance and availability of the solution
Avensia Excite
Fast, flexible and scalable commerce
Built on commercetools, Avensia Excite is scalable without limits and the microservices architecture gives you an unlimited assortment of building blocks to compose a solution completely adapted to your specific needs.
Offering e-commerce solutions with commercetools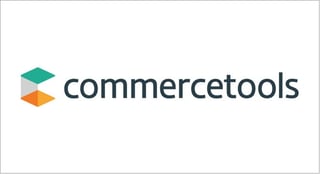 Global software company commercetools are leaders in headless and composable commerce. As partners, offering a complete e-commerce infrastructure built on the commercetools platform (Storefront Excite), we prepare your business for the future, with next-generation digital commerce solutions.
Ready for greater flexibility?
With experience from hundreds of e-commerce projects, we can help you find the right solution for your business needs and leverage your unique selling points.
Book a meeting with us and we'll be happy to tell you more about how Avensia can help your business. Provide your contact information and we will be in touch very soon.