More info
Press release
Get Inspired selects Avensia as its partner
The Norwegian pure player Get Inspired, named e-business of the year in Norway for 2020, has selected Avensia as its partner in its bid to launch its next generation e-business. This collaboration covers both digital strategy and the technical implementation of the new digital platform.
March 22, 2021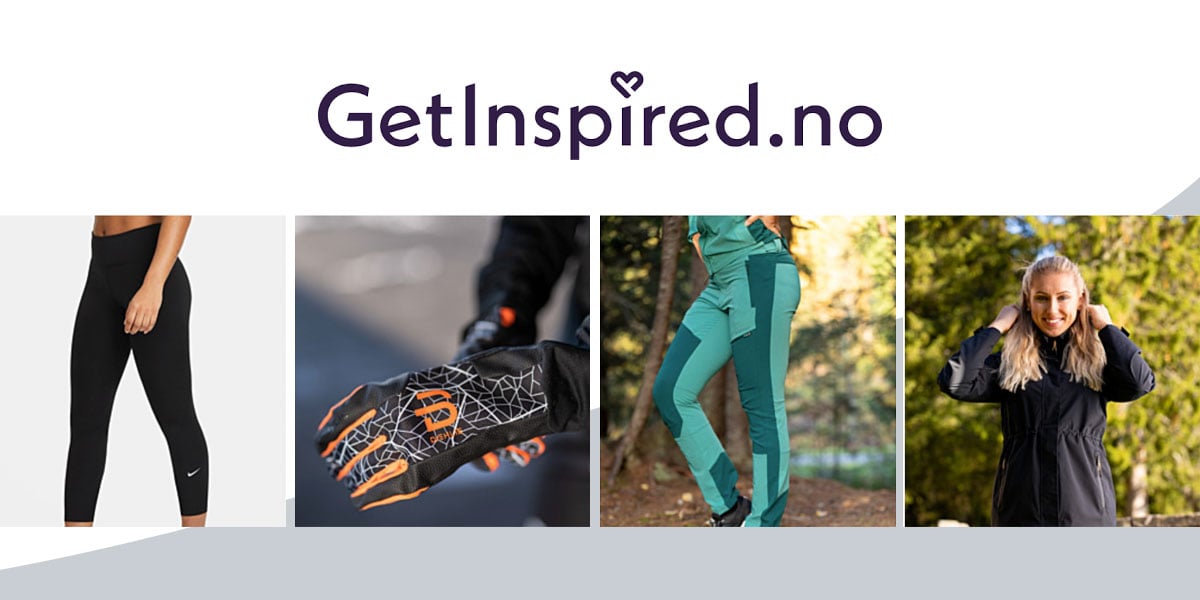 Getinspired.no, a leading e-business in sports and leisure wear for women in Norway, has selected Avensia, a leading global knowledge company within the field of modern digital commerce, to take the business to the next level. Avensia, together with Get inspired, will future-proof the entire digital infrastructure, using a new, powerful e-commerce solution at its core. Great focus will be placed on scalability, to support both current and future growth, and performance, in order to provide an excellent customer experience.
The platform also includes a new solution for information management and product data, an important component for creating structure, control and scalability. In addition to its technical expertise, Avensia will also contribute its business knowledge in modern commerce on a strategic level.
- We have seen incredible growth in recent years and need a new digital platform to be able to expand our business and our customer offering, said Sindre Landevåg, CEO of Get Inspired.
- For us, it was important to find a collaborative partner with a holistic approach to modern commerce, who lets the digital strategy and the brand values define the entire digital platform and how to work with it. We found this in Avensia and are convinced that their expertise will help us in our continued growth. We are also looking forward to sharing experiences with all the other great customers Avensia has in its community, to become even better at customer experience.
Getinspired.no are joining many other successful e-businesses and omnichannel players in Avensia's Modern Commerce Community - and will also be using Avensia's e-commerce framework Storefront Nitro.
- It's really great to welcome Get inspired as a customer of Avensia, said Robin Gustafsson, acting CEO of Avensia.
- Get Inspired is another example of how well our offerings and knowledge fit the Norwegian market. It is also clear proof of the importance of being able to offer both technical and strategic business expertise in modern commerce.
Avensia's operations in Norway grew strongly in 2020, both in terms of more employees on-site in Norway and through several new customers. Some examples of new Norwegian customers in 2020 include Vita, Barnas Hus and Megaflis. Avensia is also working with Norwegian customers such as Coop, Moelven and BAMA since several years.
- I am really looking forward to taking part in this journey with Get Inspired. It is such a forward-looking and fast-growing company, and their customers love them. In short – a dream customer to work with, said Tor Eivind Aurdal, Country Manager for Norway at Avensia.
The collaboration has already started and the commerce solution includes Storefront Nitro, Episerver Commerce, inRiver PIM, Apptus eSales and Voyado.
---
Avensia
The Global Driver of Modern Commerce
At Avensia, we are experts in digital commerce. We dare the upper limits so our customers can scale higher, and we are continuously pushing the boundaries of what's possible in modern commerce. With our combination of technical and strategic business expertise, we help B2C and B2B customers accelerate their growth and become even more successful in their day to day business.
Together, we define modern commerce.