Loyalty Commerce with Voyado Customer Insights
Customer insights are your competitive edge. As customers experiment with brands and become increasingly fickle, customer loyalty requires more and more effort. Now is the time to fuel better customer journeys and drive loyalty commerce. We have partnered with Voyado, a 360-degree omnichannel customer insights platform to help you.
Get Detailed Customer Insights That Drive Loyalty
Our partner Voyado provides detailed customer insights across all channels. And most importantly, helps you to act on those customer insights to make data-driven decisions. The ultimate goal is for you to recruit, identify, nurture and reward your customer base for thriving loyalty commerce.
We've created successful Voyado partner integrations with all kinds of external data sources – from ERP business systems and BI to retail EPOS. Our strategy is to ensure you make better use of the customer insights you have – however you store or manage them.
Benefits with customer insights from Voyado:
Genuine satisfaction and increased customer loyalty by collecting and using customer insights via multiple channels
Cloud-based - omnichannel customer insights are stored in one place
Simple integration with other systems and easy to use
Smarter communication that supports email, text messages, social media, web communication, apps and a file manager for physical mail
AI-driven campaign tools for personalization, trigger-based communication, A/B testing, segmentation and constant optimization
Easy campaign monitoring, offering real-time data on what's working and what isn't
Complete customization of user interface
Voyado x Apptus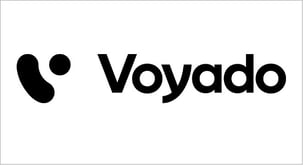 Voyado's acquisition of Apptus gives e-commerce players the opportunity to be hyper-relevant throughout the entire customer life cycle. Together, the two platforms will fuel Acquisition, Conversion and Retention, matching products with visitors. Avensia is proud to have been technology partners with both Voyado and Apptus for many years. We know how powerful this combination is!
Case story - ÖoB
From product focus to customer focus
With our expertise in Customer Experience and CRM, Avensia helped ÖoB with change management, customer surveys, analyses and concept development for the loyalty program. The first part of the journey shifted the company focus from the products to the customers.
Ready to connect customer insights?
With experience from hundreds of digital commerce and business development projects, we can leverage your unique selling points with a tailor-made strategy and best-of breed technology.
Find out how Avensia can help you fuel your business growth. Provide your contact information and we will be in touch very soon.