It's no secret that people are using online retail for their shopping needs more than ever before.
Part of this is because of the pandemic and the restrictions placed on leaving our houses. However, online shopping was already on the rise, and trends showed that to only be increasing. If anything, the pandemic just accelerated that.
Does that mean that physical retail is going away? Absolutely not. The thrills and enjoyment of browsing the shelves of a local store are just as strong as ever. In fact, they may be even stronger now since we had to go for such a long time without that experience.
Whichever way you look at it, the notion of single channel retail, that is only selling in an online or a physical space, simply isn't realistic anymore. For businesses to succeed, they need to adopt an omnichannel retail strategy that can scale with the times and cater to both shopping audiences.
We're going to explore some of the reasons why omnichannel retail is the only truly viable strategy in the modern world, but first let's talk about what omnichannel retail is and is not.
What is Omnichannel Retail?
A lot of people mistake omnichannel retail for simply being a retail approach that accommodates both physical and online sales. That's part of it, certainly.
However, what many people think of as omnichannel retail is actually just multi-channel retail.
Multi-channel retail is just what the name implies. It's when a business offers its products via online and physical sales. Each facet has its own dedicated marketing and strategy and is treated as its own thing. It operates under the philosophy that focusing on the optimization of individual touchpoints will make for a whole that's greater than the sum of its parts.
Frankly, we think that's a lot of hogwash. Multi-channel retail leads to siloing and misaligned experiences for customers. While it might seem more efficient at first, it leads to more problems down the road.
Omnichannel retail also features a multiple-channel approach, but in this case that approach is unified. That is to say, rather than building separate retail experiences based on the customer's location or method of interaction, an omnichannel retail strategy begins with a singular branding experience that is then spread out across various retail channels.
Let's take a look at some of the ways that omnichannel retail is superior to single or multi-channel approaches.
Go Where Your Customers Are
An omnichannel strategy allows you to meet your customers wherever they are. Since it includes an overarching branding and marketing strategy, you can reach out with your messaging rather than waiting for the shopper to come to you.
This is essential because people are rarely "just shopping" these days. They're engaged in browsing social media, streaming a show, and skimming through an article in their browser all at the same time.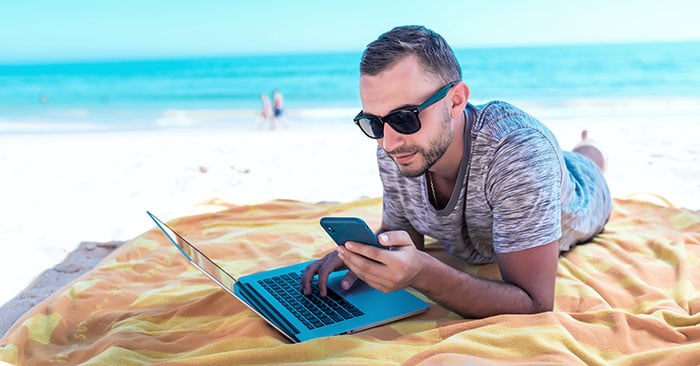 All of these things are an opportunity for an encounter with your brand. Whether it's Facebook ads, marketplace product recommendations, a 15 second television spot at the midway point of their streaming episode of Breaking Bad, or anything else, really, you have an opportunity to reach out and meet them where they are.
This means convenience. The potential customer doesn't have to necessarily come to you, you're going to them with an overarching brand message that applies to all of your sales channels. Maybe you have a product available near their location at a store they enjoy shopping at. You can let them know while they're on the couch! Or, maybe they're just browsing user reviews for a product category that you compete in, and bam there's your product.
Convenience is one of, if not the most, important aspects of presenting customers with the best possible experience. Most of us simply don't have the wiggle room in our lives to be devoting time and effort to seeking out your brand, so by coming to us you're already offering that convenience.
Stand Out in a Crowd
The online space is packed to the brim with retailers vying for attention. That means that getting your share of that attention is going to take a lot of work.
Omnichannel strategy puts a lot of emphasis on creating a unified branding that resonates across all channels. The stronger your branding, the more present it is, the greater the mindshare you can occupy in the commerce space.
Essentially, you want people to recognize you and build associations between your products and the story that your branding tells. That means consistency and a lot of branching out to various channels. It also means frequent reassessment.