more
AI (Artificial Intelligence) Strategy For E-commerce
For all the buzz around Artificial Intelligence (AI), there's also a lot of confusion. Our AI strategies and tools cut through the clutter, delivering business value by unleashing the power of the data you already have. AI really is that simple.
AI strategies that boost conversions, save money and increase sales with targeted AI
Mention AI in most retail boardrooms and you'll get a mix of positivity and head scratching. The potential in Artificial Intelligence is rarely denied. Yet what AI is and how it works are commonly misunderstood. We're here to elevate your AI intelligence.
AI Strategic Expertice for E-Commerce
We've been using AI strategies in commerce solutions for years – optimizing, automating and predicting on all kinds of data. AI is a driving force behind increased sales and profit for a number of our retail customers.
Work with our Strategic E-Commerce Advisors
The key to creating a successful AI strategy is the right mix of expertise. Our technical experts build your solution. Strategic advisors get to grips with what you actually want to achieve through AI. Together, they create powerhouse AI strategies with your data.
Discover different ways to use AI technology for your strategic goals:
Site navigation and product recommendations 
Understanding customer behavior to improve sales performace and personalization 
Insights and predictions to enhance customer experience 
Reducing waste and lowering costs in supply chains
Dynamic pricing and price optimization 
Predicting sales to boost the buying process 
Optimizing processes for content creation and enrichment 
Discover the ways to use AI for your goals:
AI, User Intent and Product Understanding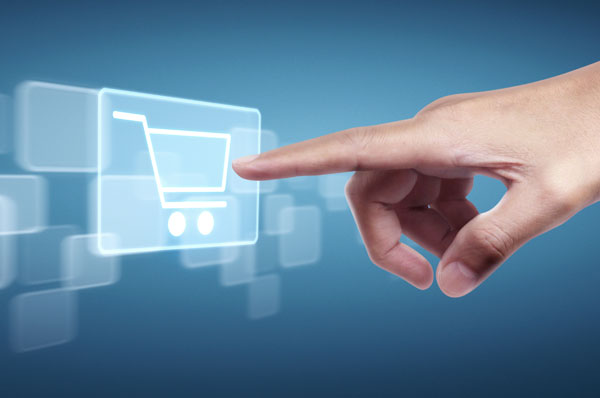 BLOG: How user intent and AI can drive e-commerce conversions
Smarter recommendations make e-commerce more convenient. There are thousands of potential results for every search a customer makes. It would be impossible for them to look through them all. Learn more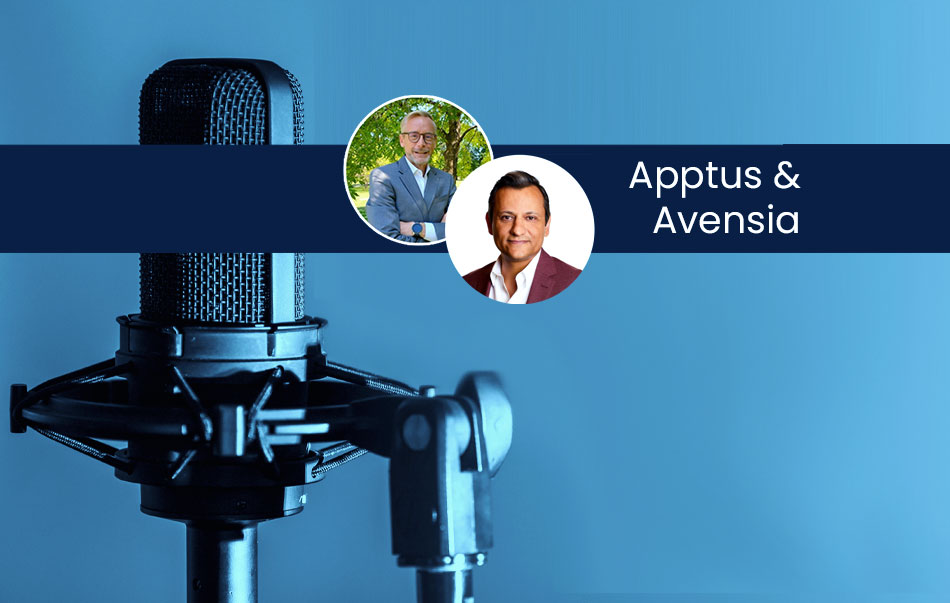 COMMERCE TALK: How to use AI to match purchase intent with the right products
The founder and CEO from Apptus Technologies explains how AI can understand what the online shopper is looking for, and map that purchase intent to relevant products, using a conceptual understanding of the product. Listen
Apptus eSales: Personalization for AI-powered e-commerce experiences
Converting your visitors into buyers is more important than ever. Through our partner Apptus Technology, we help you significantly improve your e-commerce website using AI-powered personalization.
Its AI-powered personalization improves product relevance in search, navigation and recommendations. As a multichannel AI-driven tool, Apptus delivers the right content, promotions and recommendations at exactly the right time.
Understand your data strategy and your business goals
To make AI successful in your business process, we need two fundamental things.
Understanding the Fundamentals for a Successful AI Investmed
First, we need to define the challenge you want to solve using Artificial Intelligence. Too often, retailers make an AI investment without truly understanding their business goal.
Second, you need to understand your data. Quantity is never the issue – it's quality. For successful AI, you need to know where and how your data is stored, and how it's structured.
AI Strategies for Better E-Commerce
With these data strategies and insights, we can unleash the power of all that raw data. The result? AI technology that triggers better operations, marketing, conversions, sales, profits and much more.
Ready to boost conversions and increase sales?
With experience from hundreds of digital commerce and business development projects, we can leverage your unique selling points with a tailor-made strategy and best-of breed technology.
Find out how Avensia can help you fuel your business growth. Provide your contact information and we will be in touch very soon.