Online Marketplaces
Which retail verticals can start a marketplace?
Almost any vertical can start and sustain a marketplace. The purpose with a marketplace is not to have everything the customer want, but instead it's a great opportunity to position yourself as an expert within a certain field.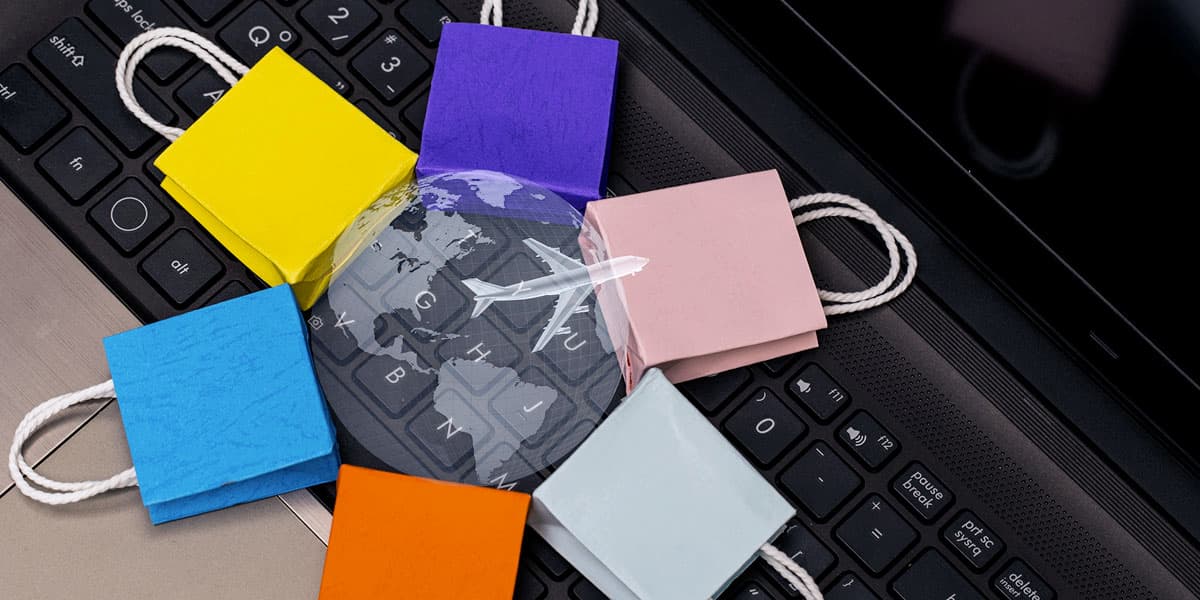 When you think online marketplaces, what comes to mind? Probably one of the quintessential marketplace examples like Amazon, eBay or Tmall where you can shop almost anything you can think of.
Marketplaces aren't just about being everything to all customers though. They also present a great opportunity to position yourself as an expert in a particular vertical or niche. Almost any vertical can sustain a marketplace. With customers going to marketplaces for their shopping needs more and more, those who start a marketplace now may be better equipped for the future.
To offer a wide variety of options
Beauty and skincare is one vertical that lends itself well to marketplaces. The likes of Feelunique and Cult Beauty are well-known destinations for beauty lovers. With more and more brands entering the beauty market, many of them digital-first, customers want to be able to stay ahead of trends, but without having to put in the effort of hunting down each one individually.
The beauty retail sector also proves that there is space for more than one marketplace if you focus on helping customers find what they're looking for. NakedPoppy is a marketplace for clean beauty products. This means sustainable, ethical and chemical-free. Flora does a similar thing but for indie brands. Both these marketplaces serve the needs of their customers by bringing together a wide variety of options in one place.
To combine forces
Etsy is a marketplace that unites independent and small creative businesses. Rather than trying to compete with their far larger rivals to gain traffic, these small entrepreneurs can gain greater exposure by combining their forces. As a result, Etsy has become one of the must visit websites for those looking to shop a little smaller, or for more unique products.
Not On The High Street operates in a similar way. Customers visit it because it brings together different sellers whose products aren't available in your average high street store (hence the name). Personalisation is a big factor across many of the products its sellers create and sell, which gives it another edge over competitor gift sites.
Five hands-on tips before you start selling on online marketplaces
There are many factors to consider if or when you decide to expand and start selling on marketplaces. Product information, prices, range, brand identity and organizational changes to mention a few.
Everything under one roof - plus inspiration and trends
Even luxury retail can make use of marketplaces as the success of Farfetch shows. It's a marketplace for the luxury devotee who wants to be able to shop all their favourite brands in one place, as well as an entry point for those looking to get into luxury fashion. Emerging designer names are also made available which turns Farfetch into a first-choice destination for keeping abreast of new trends.
Differentiation
The Real Real offers another spin on this by offering a marketplace for authenticated luxury consignment. It's a way for those interested in luxury fashion to acquire pieces at a lower cost, but also have the security of knowing that they're buying is genuine.
There are marketplaces for pretty much everything from fashion to homeware to DIY supplies. Whatever business you're in there is almost certainly a marketplace opportunity to be explored. And if there's an opportunity then you can be sure someone will be exploiting it. So the answer to what retail verticals that can start a marketplace the answer is all verticals, there is always an angle to explore. The question is whether it will be you or one of your competitors who grab the most potential ones? .
Strategic advisory
What does your marketplace strategy look like?
We have helped companies start selling on both big and small marketplaces, and establish customer-unique marketplaces of their own. If you don't have a vision or a strategy in place, we can help you gain the knowledge and the structure you need to be able to use marketplaces to optimize your business, short term and long term.
The time we need to be able to give your company a thorough strategy depends on a number of factors. Learn more about our stratgic advisory when it comes to online marketplaces.
Mirakl
Technology for online marketplaces
Mirakl is powering the platform economy by providing the technology and partner ecosystem needed to launch an e-commerce marketplace. With the Mirakl Marketplace Platform, both B2B and B2C businesses can offer more, learn more, and sell more: increase the number of products available for buyers, grow the lifetime value of customers, and anticipate buyer needs and preferences.