Customer Loyalty
Drive Success With a Customer Experience First Mindset
It's time to move beyond rewards programs, points and discounts. In order to build true loyalty, you need to place the customer and their experience at the center. If you succeed, the business value is immense.
When Coop Norway developed a new e-commerce site for their DIY branch, they focused their efforts on excellent customer experiences right from the start. The results have been amazing: record high sales figures the first week and awarded the best e-commerce site in their industry in 2021. Click below to read the full success story.
Customer Loyalty Built on Solid Relationships
Research shows that most other aspects of a brand's offer, such as product quality, value for money and customer service, generate loyalty more than points and rewards. It's quite natural if you think about it. We like our friends because they're great people not because they buy us dinner. The same goes for brands.
With a customer experience first mindset you will be able to prioritize activities that remove friction in the buying journey as well as create opportunities for dialogues with the customer. In both cases, the end goal is to build solid relationships.
Working with some of the most successful businesses in modern commerce we've noted that companies with strong brand loyalty have gained a 300% uptake in customer lifetime value and 75% lift in recommendation rate. In short, CX makes money!
Turn Customer Experience into Brand Loyalty
At Avensia, we are experts within the field of Customer Experience and Loyalty. Together we've got decades of experience helping companies build customer centric and loyalty-driven commerce in an omnichannel context .
Book a meeting with us and we'll be happy to tell you more about the work we do and how we can help your business.
Fill out the form and you will be contacted by an expert right away. ➡️
of consumers are shopping with more brands than ever before
of customers are more likely to shop from brands that personalize
customer retention rate lift increases profits by 25-95%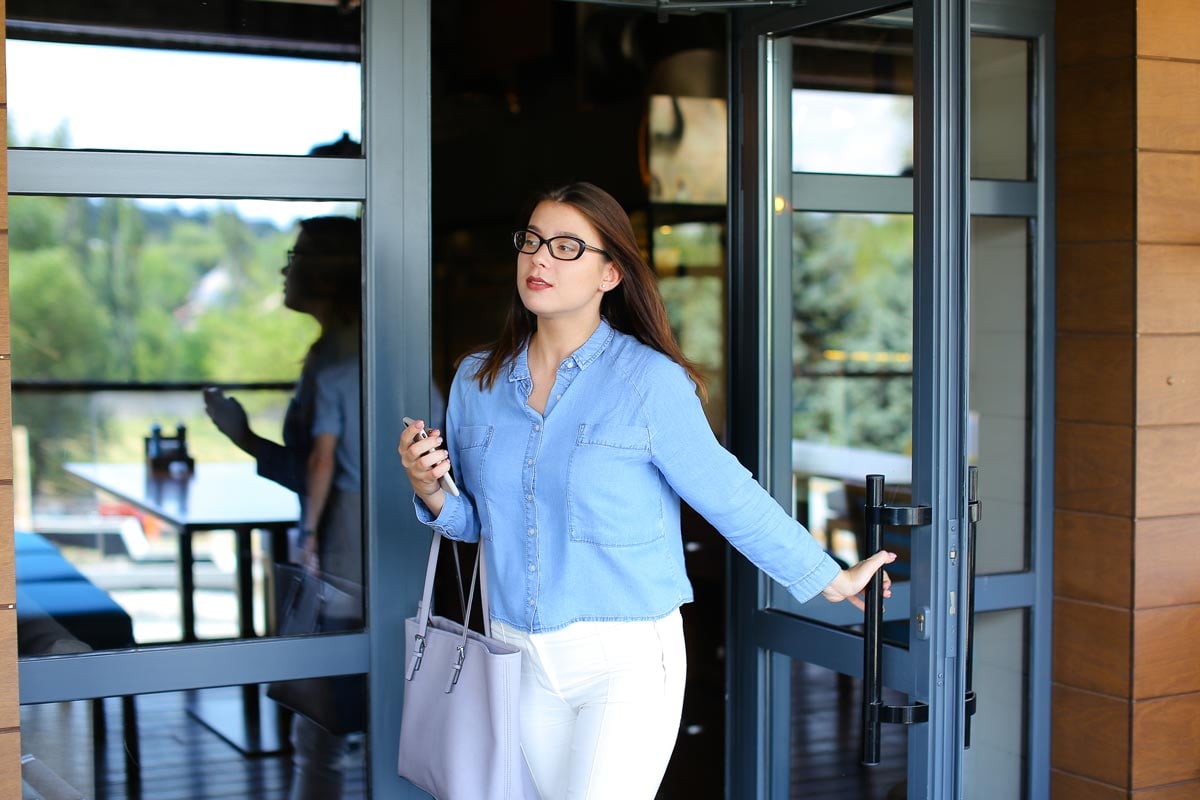 31% of consumers
are shopping with more brands than everbefore, meaningthey're likely tospend less witheach individualretailer.
Is Customer Loyalty in Your Organization's DNA?
In today's modern commerce world of fierce competition and consumer volatility, customer loyalty can't be treated as a project or initiative; it has to be part of your business DNA and a key driver of all business decisions.
How to make customer loyalty a company-wide priority:
Set an overall strategy and get buy-in from all members of the C-suite
Set loyalty related goals and KPIs for each function
Implement technology solutions that truly supports the strategy (but remember, a tool alone will not do the trick)
Gather data from all customer interactions and touchpoints in order to make smarter decisions and adapt tactics to stay relevant in the eyes of the customer
Our Loyalty Offer Include:
Goals and Strategy. Together we develop strategies, concepts and services tailored for your business needs.
KPIs and analysis. We dig into current channels and communication and suggest tweaks as well as important KPIs to measure.
Organization, competence and synergy. Our experienced advisors knows how important it is to unite every department of your organization and get their support for the modernization journey. So we work to ensure that digital disruption isn't too disruptive.
We help retailers revitalize their customer loyalty strategy. It all begins with our experienced commerce advisors who assess your existing customer loyalty model and help shape a new strategy. ➡️
---
Read more about our Loyalty Expertise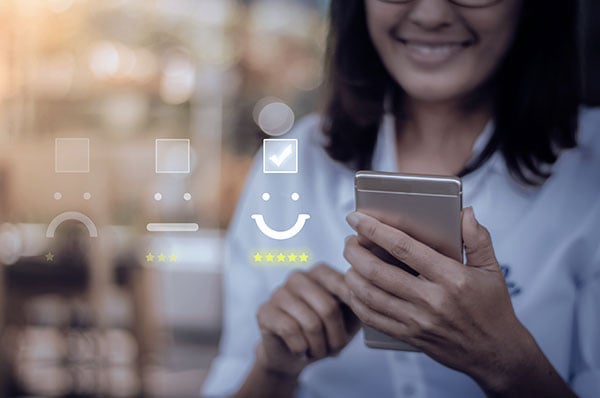 Today, when customers can so easily choose to do their shopping wherever they want, deep and genuine customer relationships are needed to survive in the market in the long run.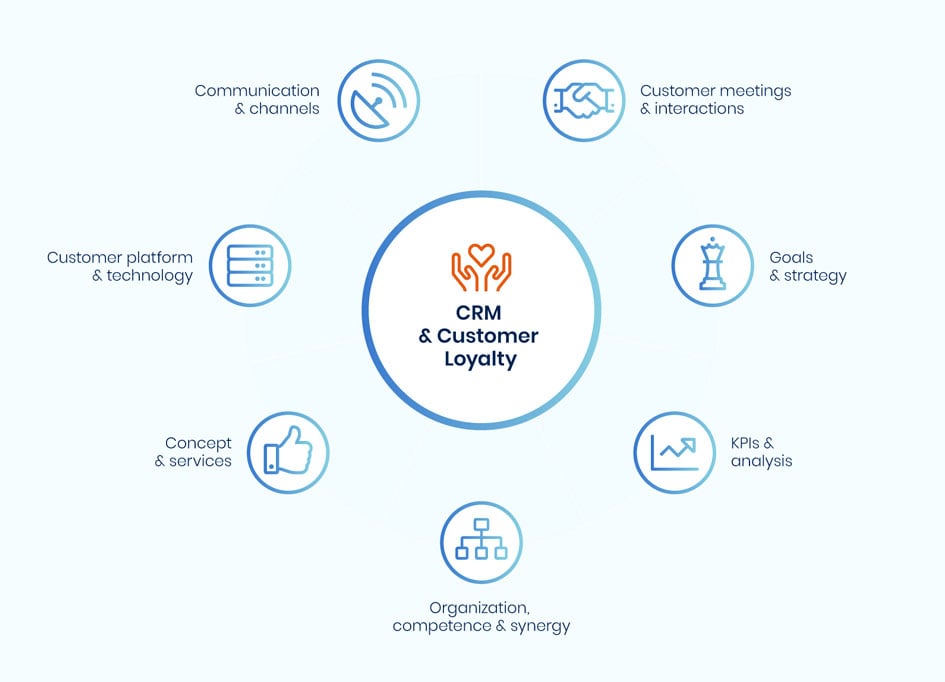 When it comes to building true customer loyalty, all the answers are in your CRM system. A modern, robust CRM platform should allow you to master your data and turn it into sales.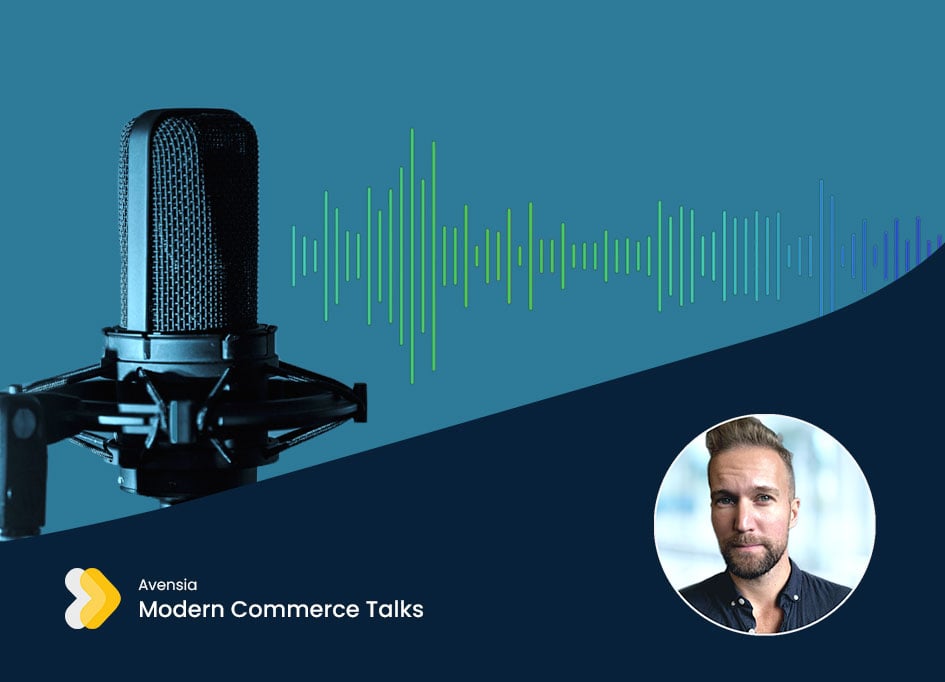 Commerce is all about relations. But how do you get loyal customers in today's instant access to an unlimited number of sellers with such fierce competition?