Avensia Modern Commerce Talks
How can you reinvent your business model with marketplace technology?
Connecting sellers and buyers using an online marketplace platform is a different way of doing business. You need to be able to offer value to both sellers and consumers. In this Modern Commerce Talk with Avensia's marketplace expert Daniel Kassman, we will learn more about the business model, value propositions and the importance of branding.
Scroll down to listen to audio version instead.
---
All audio episodes
Access all audio episodes in one place
We've gathered all audio episodes in one place so that you don't need to jump between pages to find a topic of interest. Click the button to access.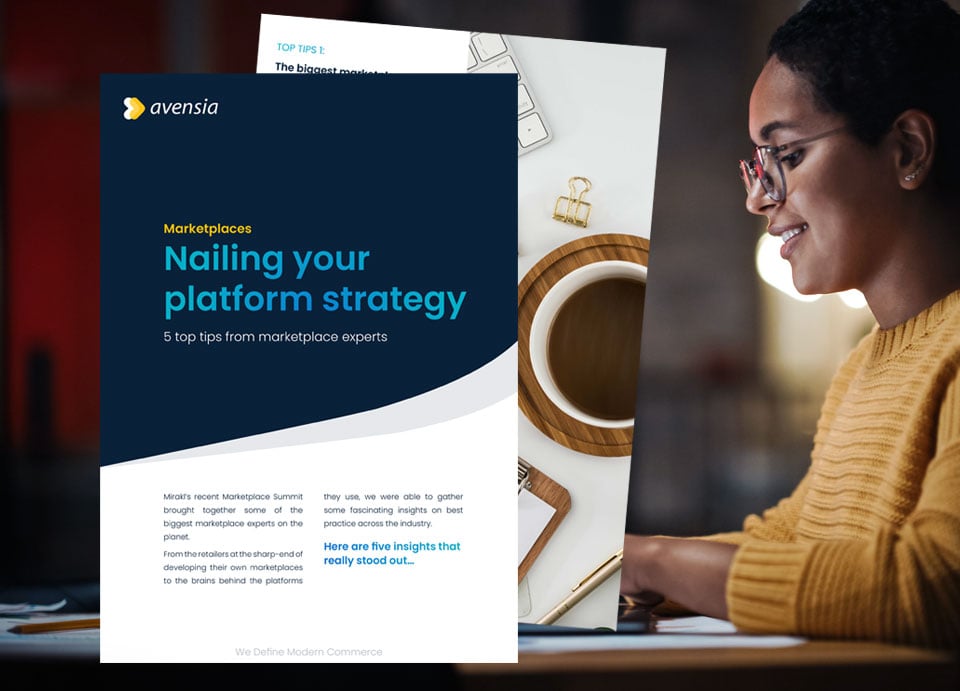 Checklist: Nailing your marketplace platform strategy
Mirakl's Marketplace Summit (spring 2021) brought together some of the biggest marketplace experts on the planet. From the retailers at the sharp-end of developing their own marketplaces to the brains behind the platforms they use, we were able to gather some fascinating insights on best practice across the industry.