US e-commerce penetration experiences 10 years' growth in 3 months
Stats about the ecommerce boom that has been triggered by the pandemic are abundant, but a recent one from McKinsey is particularly remarkable.
It suggests that during Covid-19, US ecommerce penetration has experienced 10 years of growth in 3 months. Ecommerce penetration is now somewhere between 30 and 35%, having been a little above 15% in 2019.
It will be fascinating to see how this evolves in the coming years, and whether ecommerce plateaus as some experts predict.
73% of 13-39 year olds want to 'buy it now'
A YPulse survey has found that nearly three quarters of 13-39 year olds wish everything they saw online had a link to purchase.
This is one of those statistics that really reaffirms something most of us hear anecdotally. The 'Buy it now' function is becoming more common on social media and content platforms, and retailers should ensure it's part of their online plans.
Bain reports that sustainable products grow more than 5 times faster
Bain is now calling sustainability 'the next digital', and for good reason.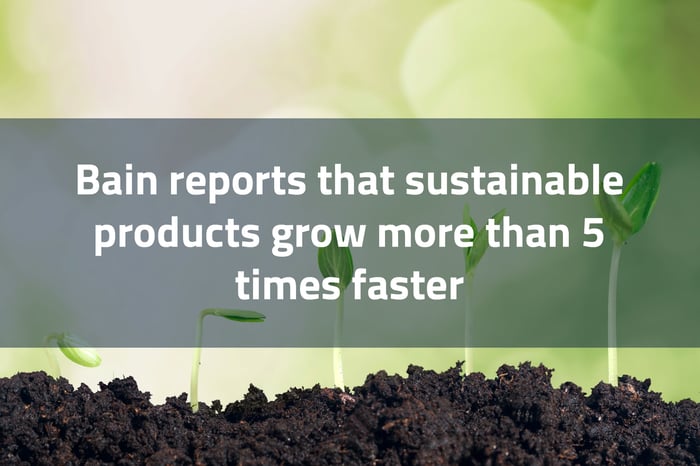 It has found that products marketed as sustainable grew 5.6 times faster than regular products. This adds to a growing amount of evidence that proves sustainable retailing is not only good for the planet, but good for your bottom line too.
70% of shoppers have shifted their spending from services to products
For years before Covid-19 shoppers were increasingly spending more of their money on experiences than products. But interestingly, it appears that Covid-19 has reversed that trend.
A Coresight survey found that 7 in 10 buyers are now focusing their spending on products rather than services because of Covid-19. Once again, time will tell whether this is a temporary shift, or a more permanent, post-Covid trend.