Information Management for the
Construction & DIY industry
To find all the important pieces of the puzzle around an efficient PIM process is a challenge for construction & DIY companies, regardless of size.
Construction & DYI
The tools and the processes to keep up with the times.
If product information for the construction industry was static, it would probably be less of an headache. Alas, it is not static. Not at all. Consumers are changing their behavior and authorities are changing their legal requirements, all the time. Not to mention the databases that you need to feed, according to their changing rules and standards.
However, with the right combination of tools, skills and processes, you can turn complexity into simplicity. With one system that keeps all product information together in one single point of truth, administration of your product information can be simplified and efficient.
It is not only about tools, though. Technology offers a way of storing and sending information, but it is still human beings who will manage the systems.
An efficient enrichment process requires strategy. Not only do you need to chose the right tools, you need to work efficiently and adapt processes to all your stakeholders.
Our industry specialists and business advisors can help you find the right pieces for your puzzle, and help you assemble it. Our competence and our offer comprises the complete value chain, from manufacturer to consumer.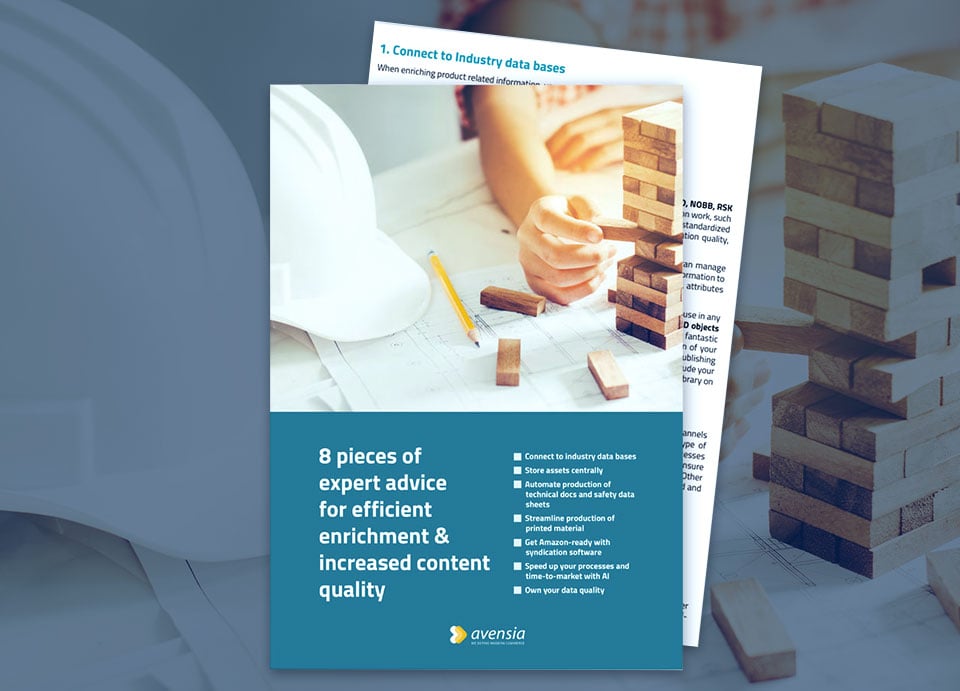 Checklist
8 recommended actions from our industry experts
Our business advisors within the area of Information Management for Construction & DIY has put together a checklist, that walks you through a number of actions that they usually recommend for our customers in the industry.
Useful tools
Here you can find a selection of the tools we have developed for our customers within the industry, to streamline and automate processes and increase data quality.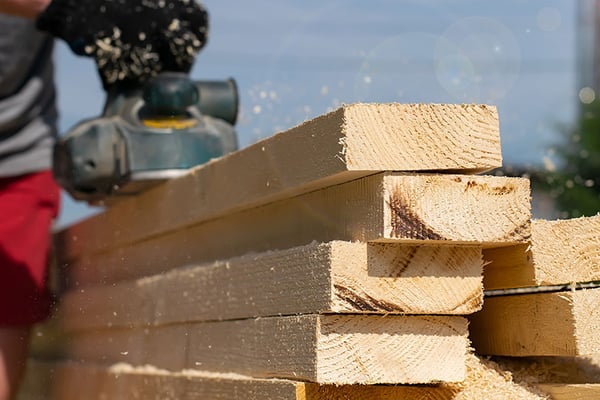 Storefront ETIM Extension ensures that the data that is onboarded into the PIM follows ETIM/GS1 standards.
It is a specification component in InRiver PMC that lets you select which class the product belongs to. By selecting i.e. the sawn timber class, the template for sawn timber will be part of the enrichment process, making it mandatory to enter every piece of data that is required according to ETIM, according to the right standards, for sawn timber.
When article numbers, attributes, marketing information and mandatory ETIM data is added, the product can be launched into the value chain, including FINFO and NOBB.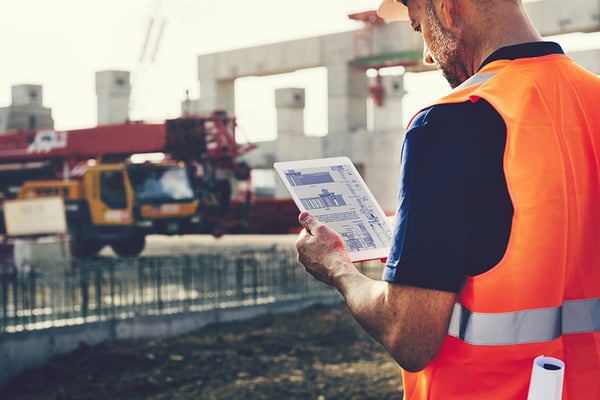 The Storefront FINFO connector for suppliers can be used when enriched products will be sent to FINFO.
The connector maps your unique data model to a format that FINFO supports. All keys fields, values etc follow the Vilma standard.
The FINFO connector also makes sure that media, such as pictures and documents, that will be sent to MediaCentral, are connected to the right product when exported. In addition, the connector ensures that only changed data is sent.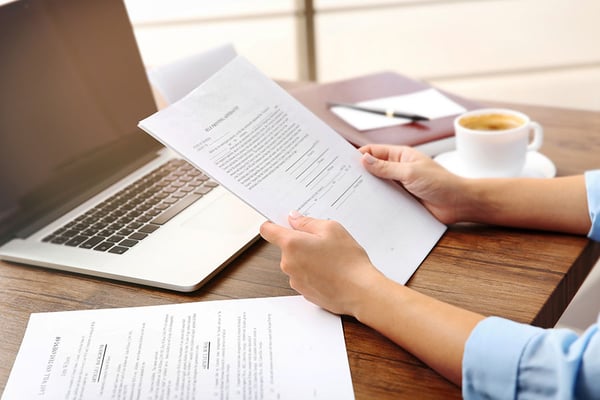 Storefront PDF generator provides companies with the ability to efficiently create and maintain product documents. Common types are declarations of performance, technical data sheets, safety product sheets and other document types.
With the PDF generator integrated into your systems, every change in product information, e.g. images and translations, triggers the creation of a new PDF document. The PDF file is then readily available to be distributed to your dependants, without manual and repetitive work.
In effect, you can mass produce PDF product documents in all languages and the output can be published and used on websites, in the ERP, content stores etc.
Ready to talk with one of our experts?
Our information management experts have extensive experience from the Construction and DIY industry. They are also active as advisors to several industry databases. Their deep knowledge and understanding of industry challenges is always very appreciated by our customers.