Headless E-Commerce Solutions
Headless e-commerce separates frontend and backend. And just like that, it opens up a world of possibilities. This means that businesses can build unique, engaging customer experiences without being held back by technology. With headless e-commerce solutions, you can adapt to ever-changing e-commerce and consumer trends while optimizing digital experiences. Best of all, you can do it faster than your competition.
Flexible, Custom Digital E-Commerce That Inspires Your Customers
Customization is key in today's market. E-commerce businesses need to be able to tailor their products and services to meet the specific needs of their customers. Headless commerce provides the perfect solution for businesses that want to offer a truly customer-focused experience.
Because headless commerce is not limited by the capabilities of an e-commerce platform, headless e-commerce solutions never come out of a box. They're always custom-made with the customer in mind. With headless commerce, businesses have the freedom to build whatever they want and bring unique, seamless experiences to customers quickly and easily.
In headless commerce, the user interface, social commerce and digital marketplace are designed independently. That means backend considerations don't interfere with creating amazing, user-led front-end designs. Businesses can create a truly unique and customized e-commerce experience for their customers without being tied to a traditional backend.
Benefits of headless commerce include:
Complete control over all aspects of eCommerce solutions
No limitations – you can build anything
Easy connection to IoT systems in smart devices such as smartwatches and store displays
Truly user-led design capability for a better user experience
Ability to experiment with banner ads, videos, voice, and other omnichannel concepts
Agility and flexibility – speedy development and addition of new features
Expert Guidance Through A Headless Solution
Headless commerce gives businesses the freedom to build whatever they want. The possibilities for cutting edge e-commerce websites are endless. But knowing what to build and which components will work best creates a complex challenge. That's where our unique headless commerce solutions and expertise makes a real difference. Our experts can point you in the right direction regardless of your e-commerce requirements.
We can identify your needs and match them with the relevant headless solutions. And we can also build them, so that you can offer a truly custom experience for your customers. Our headless commerce development teams have exactly the right knowledge and tools to guide you through the features.
We also offer a packaged headless solution - Avensia Excite - that brings you all the benefits of headless commerce, easier, faster and more cost-effective. It comprises hand-picked, best-of-breed components, all built on a headless architecture. This allows retailers to choose the experiences they want to create without the traditional delays and pains that come with launching a new headless e-commerce platform. Our cutting edge, composable headless solution is a fast, flexible way of creating brilliant digital commerce.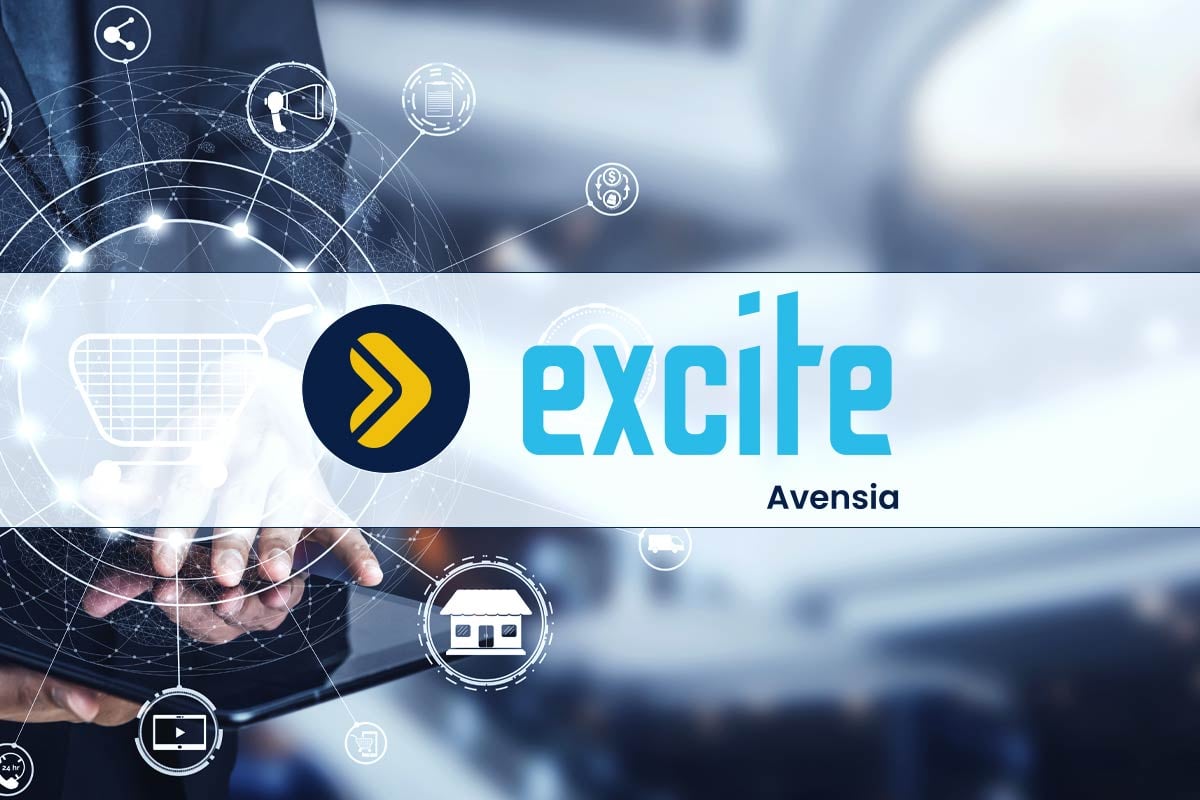 Avensia Excite - a Modular E-Commerce Platform
With Avensia Excite you're able to future-proof your e-commerce platform. The modular architecture offers unprecedented flexible e-commerce capabilities. Every component of the Avensia Excite modular e-commerce site is hand-picked by Avensia product development experts, and we're proud that each component is a market-leading solution within its specialist area.
Dedicated Headless E-Commerce Developers to Manage Extra Custom Code
In headless commerce, integrations are API-driven. It's based on the RESTful API that has a backend data model and a cloud-based infrastructure.
One implication of buying a custom system instead of out-of-the-box commerce is that you don't get the continuous updates. Traditional systems are updated via an API update, but that is not the case in headless commerce.
Headless commerce can be more complex and require more custom code than traditional systems, which is especially common with standard features. This is where Avensia's headless commerce experts help you shine. When you partner with Avensia, you benefit from a dedicated and innovative headless commerce development team taking care of maintenance, updates and quick addition of new features. We'll be there to support your needs all the way from the first deploy through ongoing optimizations and beyond to ensure your long-term success.
Ready to Go Headless?
With experience from hundreds of e-commerce projects, we can help you find the right solution for your business needs and leverage your unique selling points.
Book a meeting with us and we'll be happy to tell you more about how Avensia can help your business. Provide your contact information and we will be in touch very soon.