More products
Orchestrate digital experience delivery with
Contentful, the leading content platform for digital-first business
Contentful helps digital teams build digital experiences while providing everyone with the ability to collaborate more and iterate faster. Data and content can be leveraged anywhere with easy-to-use APIs connecting your business with your customers. It's the content platform used for our Avensia Excite solution, the perfect fit for fast-paced businesses seeking unlimited flexibility and scalability.
Unify and reuse your content
Deliver consistent and relevant omnichannel experiences
In the digital-first era, leaders need to empower their teams to create cutting-edge digital experiences, faster. Digital teams need to be able to aggregate and unify content to launch in new markets, introduce new channels and streamline digital content operations.

Content kept in siloes slows down time to market and increases the cost of content creation. Contentful allows your team to collaborate around the same content, and reuse it.

The builder-centric, API-driven content platform is the foundation that lets your digital teams and "digital builders" - whether in Product, CS, Sales, Marketing, Support - work together to create, assemble and deliver experiences, faster. With this winning approach, brands will gain a competitive advantage, compared to businesses that operate in content silos and cannot deliver content quickly
The Contentful Content Platform benefits include:
Faster time to market for new content & experiences
Easier and safer delivery of huge amounts of structured content across any channels and new markets
Launch, test and iterate without huge upfront investments
Improved profitability - reuse content and easily script content models
Adapt and extend the platform, and integrate with your existing tech stack
Unlimited scalability - built with auto-scaling infrastructure
Data model and architectural flexibility shorten time to value and reduces dev time spent customizing, building and deploying
Code language -agnostic
Minimized risk with a superior cloud infrastructure, security, privacy and compliance standards built for the enterprise
Avensia Excite
Fast, flexible and scalable commerce
Contentful is one of the cornerstones of Avensia Excite, our packaged headless commerce solution, connecting best-of-breed systems. Scalable without limits, the microservices architecture allows you to add any new features and channels, and thereby compose a solution completely adapted to your specific needs.
Our partnership with Contentful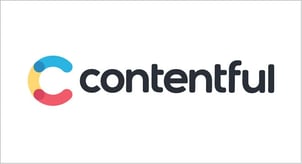 The Contentful content platform enables greater speed and scale than traditional CMS solutions. That is why it is one of the cornerstones of our headless e-commerce infrastructure, Avensia Excite. Prepare your business for the future, with next-generation digital commerce solutions.
Ready for greater flexibility?
With experience from hundreds of e-commerce projects, we can help you find the right solution for your business needs and leverage your unique selling points.
Book a meeting with us and we'll be happy to tell you more about how Avensia can help your business. Provide your contact information and we will be in touch very soon.