Customers are becoming more promiscuous
McKinsey have found that customers have been far less loyal during the pandemic, with 75% of them trying new companies, and new ways of shopping.
This perhaps confirms a hunch that many retailers will already have – that more online shopping creates more choice, and therefore, less loyalty.
Retailers should make loyalty strategies a big area of focus for 2021.
71% of consumers 'shop while doing something else'
An IBM report has revealed that fascinating insight that seven in ten of today's always-on consumers do their shopping while they are doing something else.
These are referred to as 'micro moments', and reflect a genuinely new kind of digitally native customer who shops anywhere, anytime, however they want to.
This of course has enormous implications for retailers of all shapes and sizes.
28% of shoppers now expect next-day home delivery as standard
Another thing the pandemic has altered is customer expectations about deliveries.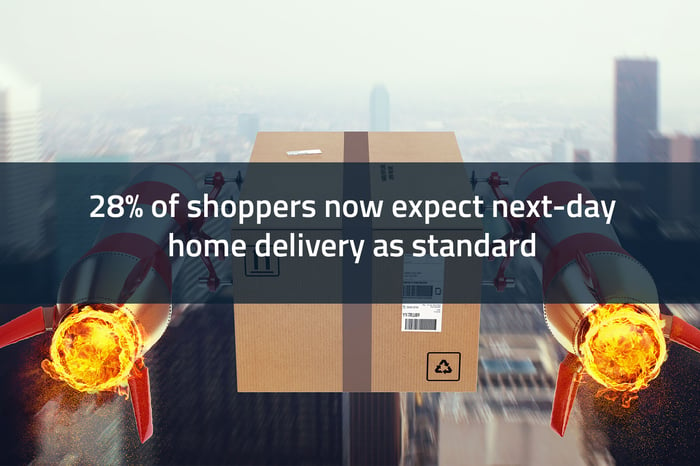 Retail Week have found that more than a quarter now expect all deliveries on the very next day.
This has of course emerged because of the huge shift to online buying, and a far greater degree of focus on deliveries – and indeed, delivery times.
Digital advertising costs have risen by 255% over the last four years
The Business of Fashion have revealed the eye-watering statistic that digital advertising costs have risen for retailers by 255% over the last four years.
This will offer real food for thought for retailers. Is advertising money better spent elsewhere? And could physical space start to be thought of as a place to advertise?