Modern B2B commerce
Tap into the potential of understanding modern B2B buyers
The key to increased digital sales is to truly understand your customers' driving forces and needs. When you know how your customers want to interact with you, what type of information they need throughout the buying journey and in which steps they need support, you have the silver bullet in your hand.
In this White paper we guide you through the must-haves of a B2B digital commerce. The elements that the modern B2B buyer is expecting, to even consider buying from you online.
Is your digital offering optimized for modern B2B buyers?
Today, Google, Amazon and Conrad are the new product catalogues for business buyers. This is where your customers are. So one of your first priorities is to be visible in searches. Then, you need to make sure that buyers stay on your site, by giving them the experiences they expect.
It is not enough to provide the potential buyer with a digital product catalogue and an order form. Your site has provide all the information the visitor might need. That includes the answers to the questions that Customer Service always gets. Detailed product information, good photos and educational video tutorials… everything they need to go through the research and evaluation phase on their own.
Modern digital commerce is all about being able to adapt.
According to Gartner, B2B customers are already 57% of the way down the purchase path before contacting a sales rep.
This is true today. But tomorrow, customer expectations might have changed. Our commerce advisors and business developers are always up to date with modern consumer behavior. In addition, they have been in your shoes. They have all struggled to keep up with competition.
Our B2B strategists have the experience and the technical know-how, to help you take the next step in your digital transformation journey, to future-proof your business.
Fill out the form and you will be contacted by an expert right away. ➡️
The MDM platform is a key component in streamlining our data and better managing our product information to drive supply chain efficiencies.
The BAMA case study
Product Data Management for growth
Accurate and consistent handling of product data is crucial for BAMA's business. They needed an efficient way of working and a solution that was futureproof. BAMA decided to implement Riversand's cloud-based Multi-Domain Management system to streamline data from suppliers, such as product photos, EAN codes, marketing texts and product master data. This product information is then communicated from the MDM to the retailers and to end consumers.
The MDM system gives BAMA the tools to ensure;
More efficient collaboration around product information across BAMA's supplier network
Secure handling of crucial product data
Consistent data and data quality
Faster time-to-market
Modernization starts with structured use of data
B2B buyers require more product information and many different kinds of data to make a purchase decision for their company. Manufacturers and wholesalers who sell through a multitude of channels including direct, resellers and marketplaces need to provide thorough and consistent product data to all possible customer touchpoints.
This is why many of our B2B e-commerce project starts with getting the product data in shape. An information management solution sets the foundation for future digital sales success.
Our B2B solutions include:
A data deep-dive. An assessment of your data infrastructure.
A strategy for Information management. We're experts in creating modern data governance models, turning your operations into a data-driven business with higher quality data.
Change management. Our experienced advisors knows how important it is to unite every department of your organization and get their support for the modernization journey. So we work to ensure that digital disruption isn't too disruptive.
Avensia's advisors can help you develop a holistic strategy to meet your specific business needs and ensure the right technology is applied at the right time. Fill out the form and we'll help you futureproof your business ➡️
Modern Commerce Talk
How can PIM Solve Challenges for Manufacturers?
As business buyers increasingly turn to digital channels you'll need more comprehensive product information, educational materials, and supporting information on hand to help guide your B2B customers towards making the purchase. In this Modern Commerce Talk, leading PIM experts from our partner inriver discuss how a PIM system can solve the challenges that many manufacturers face. Click play to watch the Talk.
---
Read more about our B2B expertise
As part of Brødrene Dahl's goal to make customers' everyday work life easier, the company is on a mission to level-up and modernize their digital sales channel.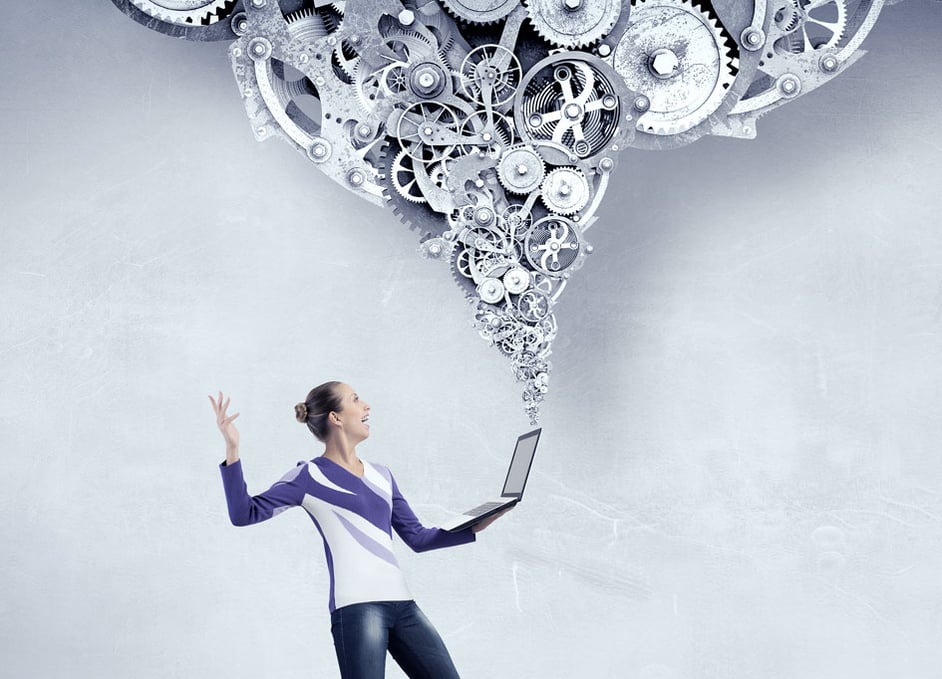 A successful B2B commerce strategy starts with understanding the sales funnel – how do customers want to interact with you, what type of information do they need and in which steps do they need support?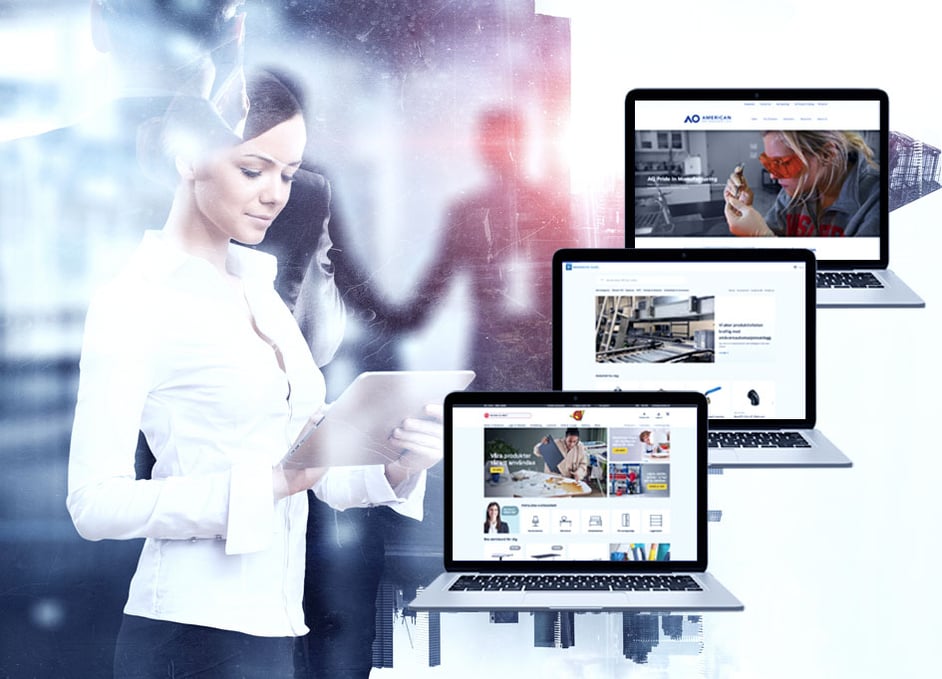 Over the past 12 months Avensia has experienced an increasing demand from B2B companies that want to accelerate their digital transformation and better serve their customers through digital channels.