Customer launch
Scandinavian Photo's new e-commerce launched
Scandinavian Photo, leading retailer of photo and video products in the Nordics, just launched their new ecommerce in Sweden, Norway and Finland, together with Avensia.
March 5, 2019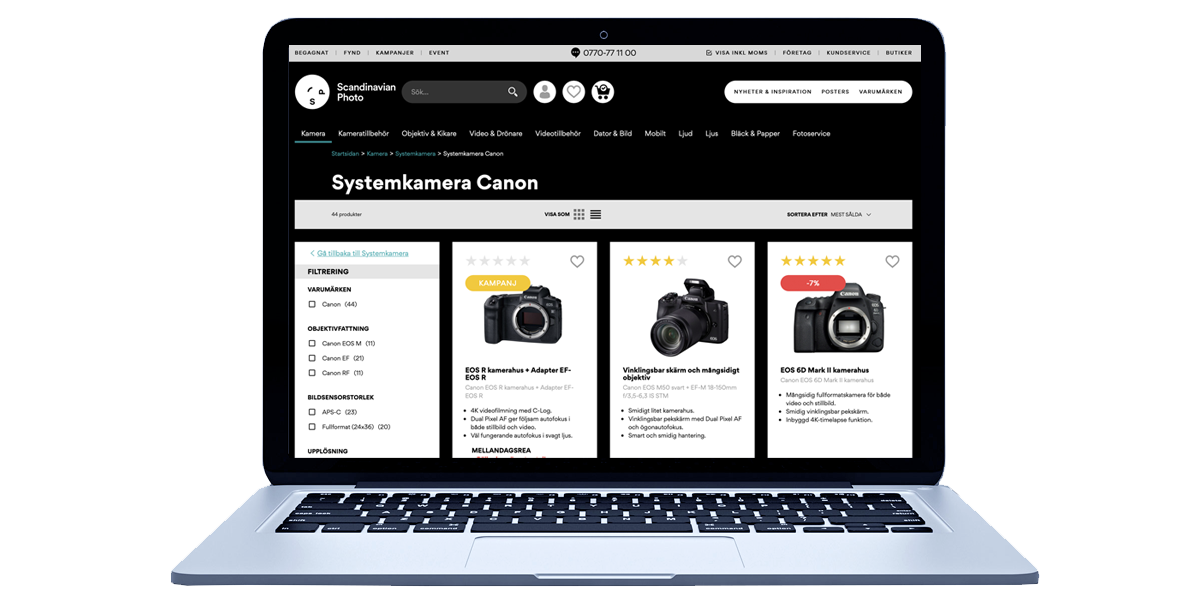 The brand new omni-channel solution is a quick and user-friendly guide for photographers to their next camera purchase, and enables easy navigation in the complex and vast area of accessories.
SCOPE, Avensias framework for e-commerce, makes Scandinavian Photo's new e-commerce fast, reliable and user-friendly and the site has also been updated with a new and appealing UX design.
Visit their site here: www.scandinavianphoto.se
---
Avensia
The Global Driver of Modern Commerce
At Avensia, we are experts in digital commerce. We dare the upper limits so our customers can scale higher, and we are continuously pushing the boundaries of what's possible in modern commerce. With our combination of technical and strategic business expertise, we help B2C and B2B customers accelerate their growth and become even more successful in their day to day business.
Together, we define modern commerce.