More info
Press release
Avensia accelerates growth in B2B
Avensia launched innovative e-commerce solutions to several consumer-focused customers in the past year. At the same time, two other business areas are growing even faster – the B2B segment and Information Management.
November 3, 2020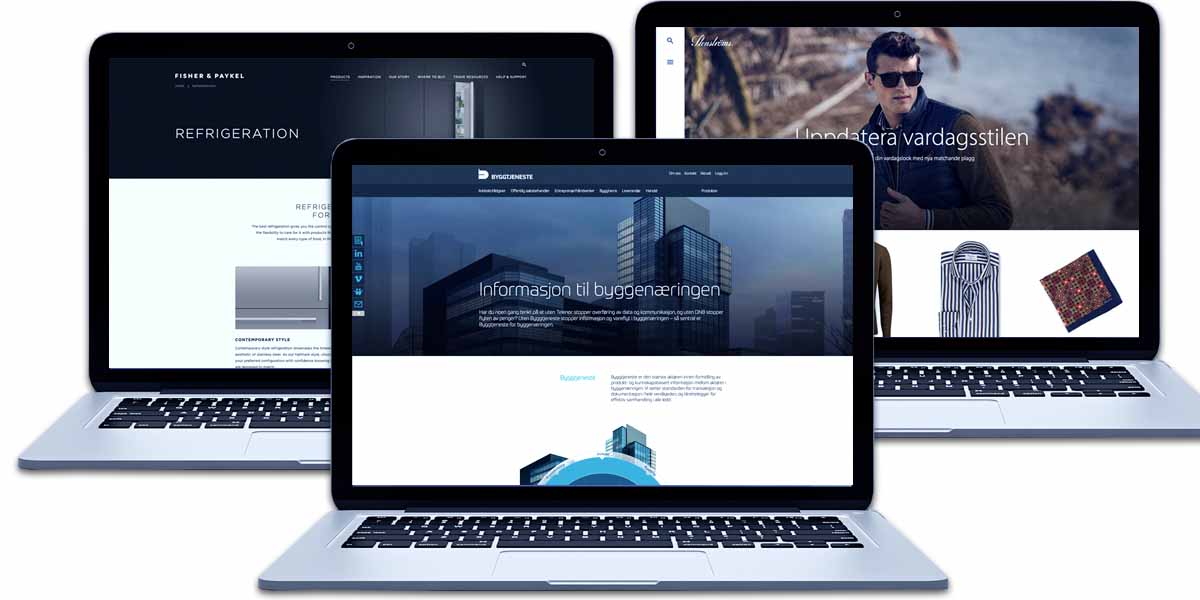 - Many B2B companies feel that today's reality is far more complex than it was a few years ago, and we can clearly see that digital transformation and e-commerce are becoming increasingly important when it comes to streamlining processes, simplifying customer relations and renewing business models, says Niklas Johnsson, CEO of Avensia.
- At the same time, information management is becoming increasingly central to all types of companies in their need to streamline and scale the management of both product and master data in order to be able to grow in the new normal.
Examples of customers in B2B and information management are Ahlsell (SE), Menigo (SE) Byggtjeneste (NO), BAMA (NO), Moelven (NO), American Orthodontics (US), Bluecrest (US) and Fisher & Paykel (NZ).
One of the most recent B2B customers is the construction products company Saint-Gobain Distribution Sweden, which is part of the French industrial group Saint-Gobain. The first step in the collaboration is about implementing Riversand as a platform for information management. Avensia's strategic advisors in information management will play an important role in the first phase of the project, which involves modernizing the Group's digital platform.
The information management work involves creating structure, efficiency and control regarding the management of product information and master data. With a clear strategy and a central system for all data, companies can optimize the information for different channels and create more relevant purchasing experiences.
- We've experienced fantastic growth in information management over the past year and seen new customers in both Europe, the US and APAC, says Åsa Lundin, Business Area Manager for Information Management at Avensia.
- Structured and quality-assured information management that supports the business, instead of limiting it, is absolutely crucial for companies that want to grow, and it's also an important component in creating integrated sales in different channels.
Read more about information management and watch our webinar about information management with our customer BAMA.
Within information management, Avensia collaborates with Riversand, which offers scalable and cloud-based MDM and PIM solutions, and with inRiver, which offers PIM solutions.
---
Avensia
The Global Driver of Modern Commerce
At Avensia, we are experts in digital commerce. We dare the upper limits so our customers can scale higher, and we are continuously pushing the boundaries of what's possible in modern commerce. With our combination of technical and strategic business expertise, we help B2C and B2B customers accelerate their growth and become even more successful in their day to day business.
Together, we define modern commerce.