Many decisions about large investments are taken without sufficient information about the product. The most basic information about the product - what it looks like and how it works, is often lacking in the B2B world.
Compare it to buying a new car without having visited the car show room, or without seeing what your configurations will look like online. For the new generation of B2B buyer, buying without sufficient information simply isn't good enough. If they don't get it, they won't buy it.
The problem with many B2B products is that they are either too complex and/or can be configured in so many ways. These are often the reasons why many B2B products only exist on paper or Power Point before they are ordered. For the buyer, the lack of a visual representation of the product causes insecurity and becomes a big hurdle in the customer journey: If they don't understand what it will look like or how it will work, how can they convince decision makers in their organization to agree to buy it?
Product demonstrations a deciding factor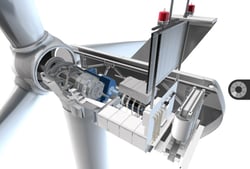 According to a research made by Forbes, 70% of B2B buyers' research is done online before reaching out to a potential vendor's sales team. These buyers are looking for content they can use to educate themselves. This means that B2B marketers need to invest in creating content that will help the modern B2B buyers make their decision.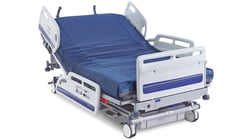 If we visualize the product, we are communicating more efficiently with the customer and the decision makers in the company, and if we do it nicely, we may even create a wow-factor. You should never underestimate the power of emotions just because we are talking B2B.
As 77% of B2B buyers in a recent survey made by Widert Group answered that time efficiency and ease of use is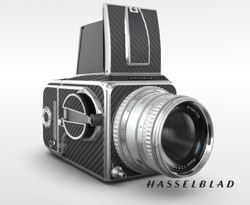 very important in the buying process, we can deduce that product demonstrations and proof-of-concepts can be a deciding factor in the purchase factors. If you can prove that your product or solution is effective, easy to use and offers fast deployment times, you may be way ahead of your competitors, in earning your buyer's trust.
Even if a customized product doesn't exist yet, there are several ways of visualizing it. A simple drawing of the product is better than nothing, but when selling a filling machine from Tetra Pak, , a specialized hospital bed from Vestas, a Hasselblad camera or a wind turbine from Vestas, it is all about the details. The pictures in this article are all created with modern 3D-tech.
Visualization will sell the products for you
Fortunately, information about complex products is often available in CAD-drawings. These can be converted into 3D-models and used to render pictures, interactive 360-presentations and animated videos that will be a tremendous help for the sales team, the buyer and for educational purposes.
And if you have the possibility to use modern rendering technology, like WebGL, you can combine visualization and configuration into an irresistible combination, like the Hasselblad example above.
By providing the customer with pictures, animations or models, you are giving them the chance to take informed decisions, and the visualized content will work as invaluable digital sales representatives for your company.