Thinking of joining us?
This is Avensia!
We dare the upper limits to get ahead of our customers ever-changing needs. With decades of experience we create solutions that enables our customers to scale higher with us and outstand their competition. Today, we are approx. 280 employees dedicated to achieve success in modern commerce. We help each other, and we lift each other. Together, we define Avensia.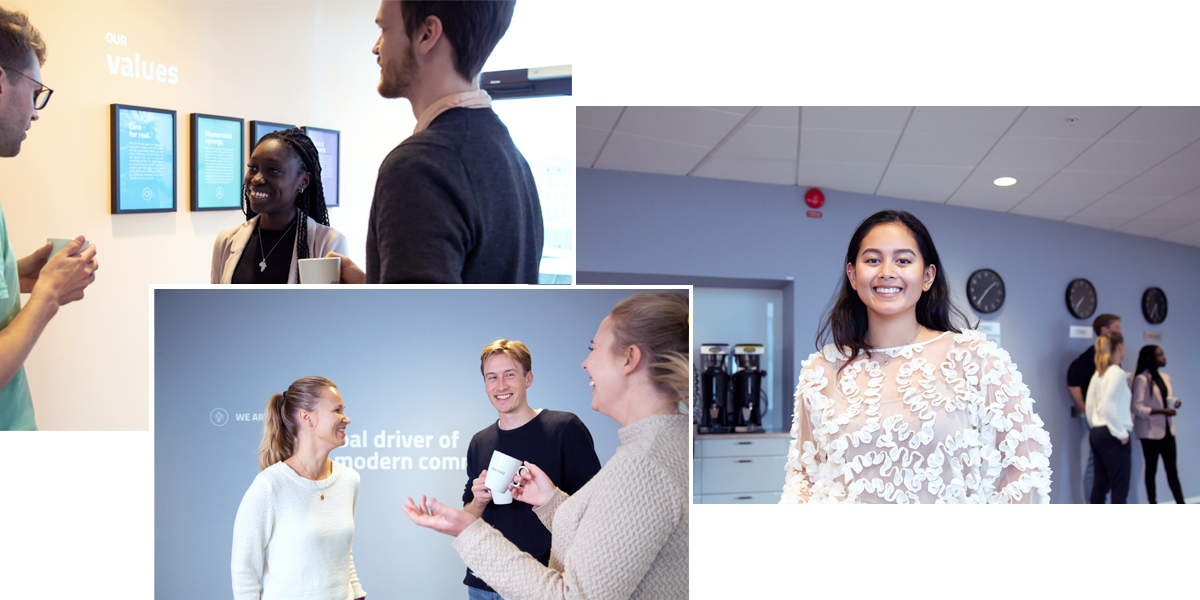 Who we are

Founded 1998

280 employees

Turnover 30 000 euro

15% growth last year

5 geo locations

5 international markets
Fast growing in a fast changing industry
At Avensia, we are experts in digital commerce. We're proud to work with the best customers and colleagues in the industry – the ones with the heart, head, guts and grit to push the limits. From system implementations to strategic business development, we have the tools and strategists to help our customers with e-commerce, omnichannel strategies, PIM and MDM implementation, retail technology, customer experience and more.
Our industry is constantly changing and we grow fast. As more and more customers demand flexible and scalable modern commerce solutions, we need to keep up with the speed and constantly grow and develop our team.
Interested to see how our offices look like?
Start the video below to get a tour at our Head office in Lund.
Company events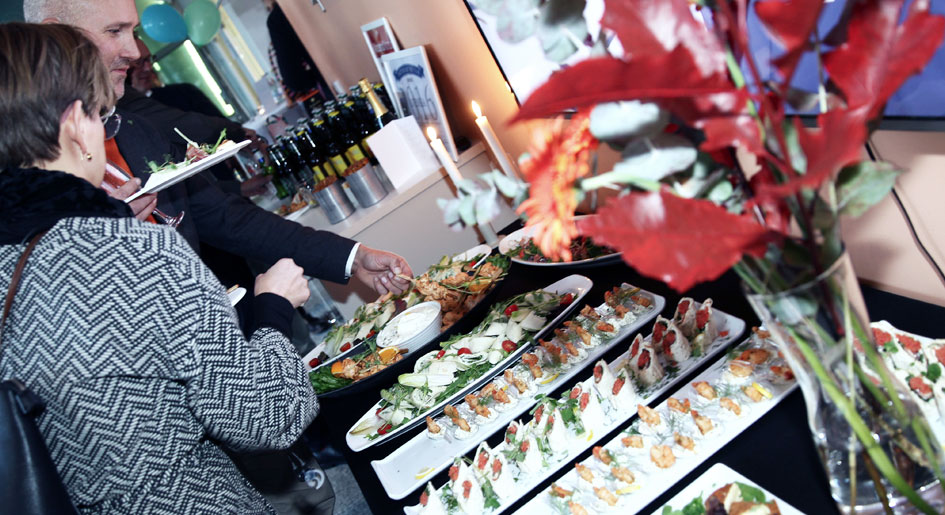 AWensia
Who does not like to relax after a day of work with amazing colleagues? Join Avensia's own AfterWork concept and get the opportunity to socialize and maybe get to know some new colleagues!
Approx. 1 once/month we arrange AWensia at the offices around the world.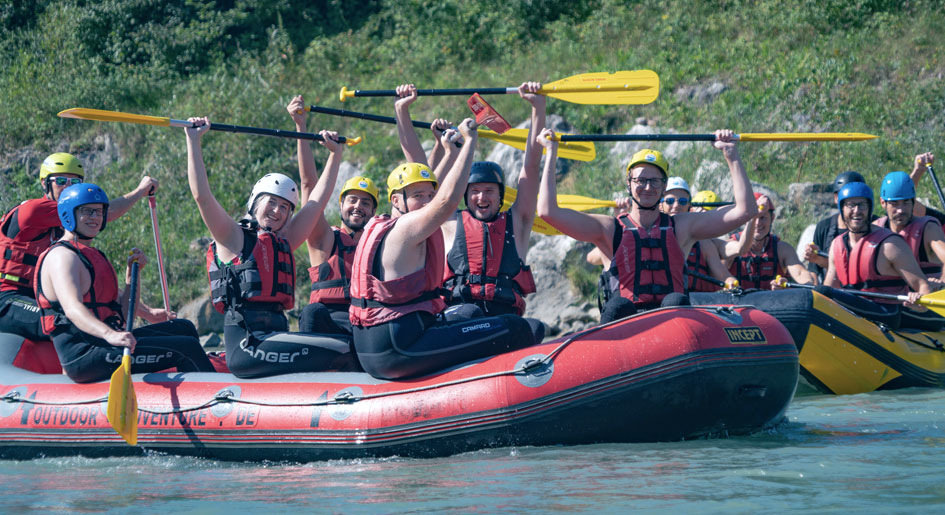 Avensia Kick Off
It is not often the chance to gather all Avensian´s in one place appears - but once a year we succeed with our annual Kick Off!
An exciting journey that has taken us both domestically and abroad, with days filled with social moments, meaningful meetings and fun activities. Be prepared to be inspired!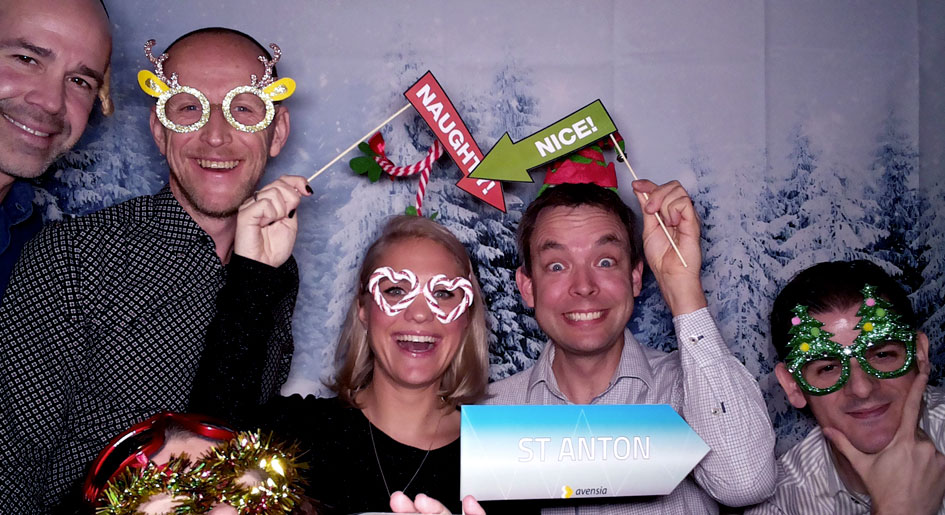 Seasonal events
Join us as we celebrate summer with a grand Summer Party in June. Hopefully feeling the warmth of the sun and sensing that your vacation is near.
In December we celebrating another fantastic year together and get the chance to remember all knowledge we have learned and shared with others.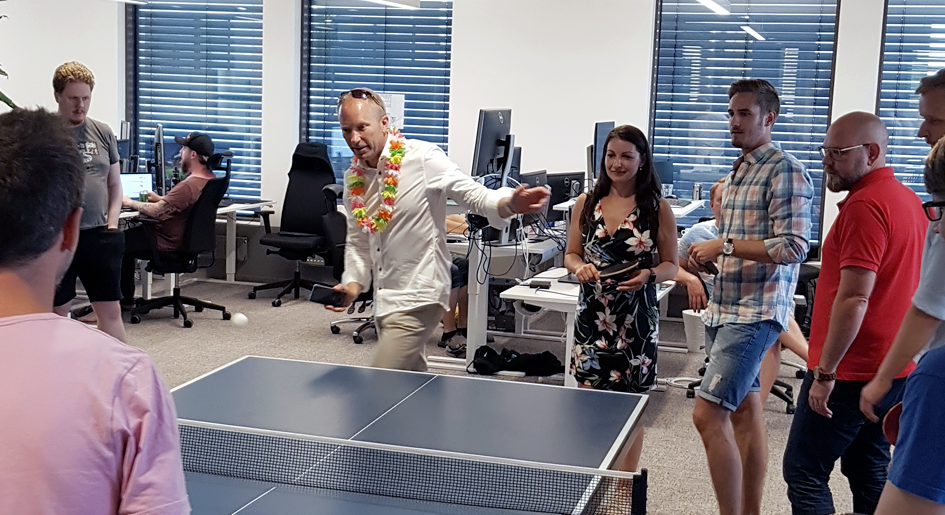 Avensia GameNights
It does not matter if it is digital games or board games that appeal to you the most, at Avensia there is something for everyone!
Join our FIFA tournaments or BoardGameNights and take the chance and hang out with game enthusiasts and enjoy nice food and drinks!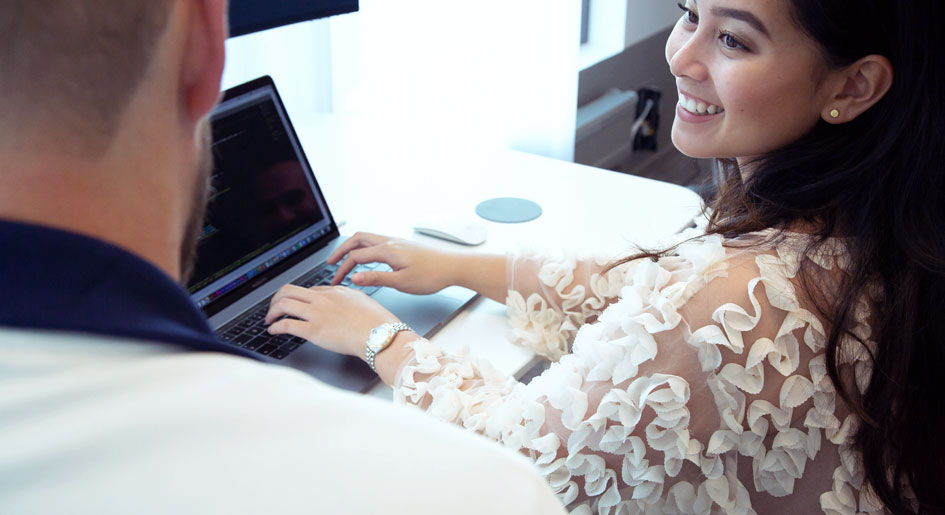 Avensia Code Evenings
We encourage learning and sharing knowledge between each other. During these evenings our developers sit together and focus on a specific code project (private or work related, both are welcome) or tries to solve a problem with advanced coding.
Avensia serve food and drinks.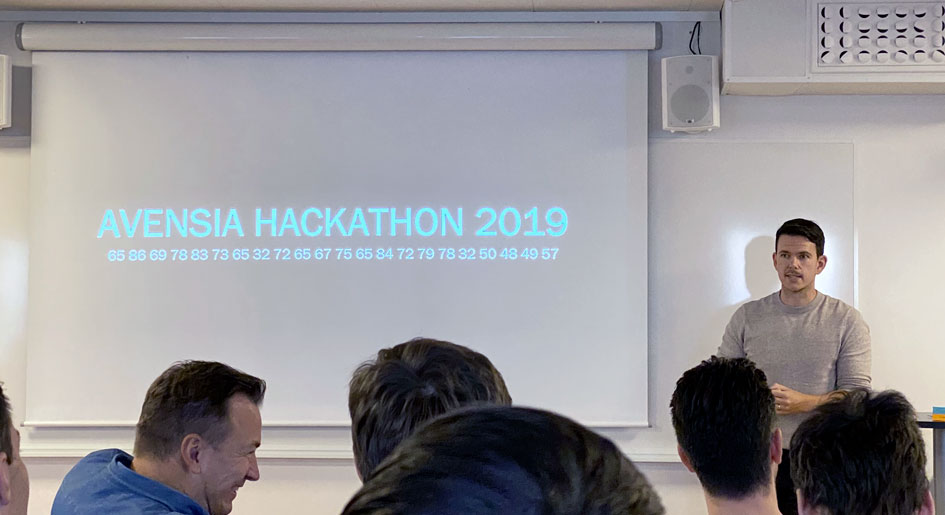 Avensia Hackathons
The premium version of a Code evening!
Place is different each time and the day starts with social activities where everyone can pitch their own idea or just listen to others. We spend the night at a nice hotel and enjoys food and beverage together.
Employee testimonial
Maja Håkansson, Developer
"Working as a developer at Avensia gives me the opportunity to learn, use and implement new technologies and to influence how I work. Helpful colleagues, a great team spirit and exciting customers, adds to why Avensia offers what I am looking for in a company."
Working at Avensia
What you get as an Avensia employee
Professional development
As an Avensia employee, you own your development and growths plan, and get the support you need from your manager. Avensia offers a number of dedicated hours that you can use for expanding your knowledge.
Certifications
Avensia pays out monthly certification bonuses to developers who chooses to take certificates within Microsoft or Episerver, so that we can maintain the Gold level in Microsoft's partner program and high status within Episerver's partner program.
Benefits
We offer flexible working hours, Kick offs and Hackathons, and benefits like wellness grant, massage during office hours, company health care and a safety package with insurrances for all our employees.
When on parental leave, Avensia supports you with up to 90% of the salary for a maximum of 3 calendar months.
Sustainability & CSR hours
For us working at Avensia it is important to bring value to the society, therefore we are working with CSR both internally and externally. We are using the United Nation's Agenda 2030-goals as the basis of our efforts. As parts of our CSR efforts, we dedicate 500 h/year to voluntary work. Employees can use these hours to do work for organizations contributing positively to the society.
We take responsibility for the environmental impact that arises as a result of our decisions and actions. We strive to make the best environmental choices in our daily operations. Fair trade and organic products are along with our Green Food Policy a way to leave a positive environmental impact.
Our locations
Avensia is located in 5 geographical locations, with head office in Lund, Sweden. Locally in Sweden we have 6 office; Malmo, Lund, Helsingborg, Gothenburg, Stockholm and Umea. Our other locations are Oslo, London, Chicago and Cebu, Philippines.
All our offices are located centrally and within 5 minutes of walk from the local train station. This is part of Avensia's green policy.
Welcome to Avensia and Sweden
Relocation guide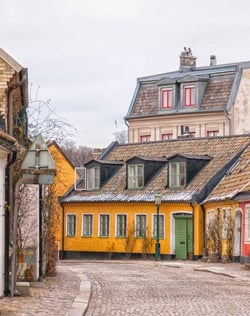 Relocating to a new country can be challenging and exciting at the same time. Often there are a lot of new things to learn and things to be confused about...
Therefore, we've compiled a brochure with information about the region Skåne and how to get around, necessary information about living there etc.
Career at Avensia
Do you have what it takes to get onboard?
We bring together the sharpest minds in modern commerce – from designers and developers to strategists and communicators. Diversity, synergy, curiousity and commitment are characteristics we are looking for.