The Commerce Foundation for Fast-Moving Businesses
In today's world trends, customer behaviors and innovations change on a daily basis. Businesses need to be agile and flexible to keep up, or stay ahead, of the pace. Do you have the technology platform that truly supports your business objectives? One that you can adapt to your business – and not the other way around?
Composable commerce allows you to build a customized, modular and flexible platform to set you up for long-term success. Watch the video to learn more. ⬇️
The Avensia Excite Ecosystem Technology Partners:



What Is Your Approach to Composable Commerce?
There are different ways to tackle a composable commerce project. Building a composable commerce platform from the ground up requires time, effort and knowledge. Depending on your organizational readiness, technical resources, and budget, a pre-packaged or 'composed' solution might be a better choice.
Pre-packaged Composable Solution
A set of pre-connected modules, combined to work in perfect harmony
Offers great flexibility and agility when you need to add or replace specific modules
Allows you to jump-start your composable journey without the heavy workload and risk
A solution that is shared with others brings best practice learnings and lower cost of ownership
Bespoke Composable Solution
Tailor-made for your organization's unique needs
Unlimited possibilities to select and combine any modules you need
Requires technical know-how, time, and budget to select and connect all modules into one platform
A unique solution brings full flexibility but comes with a higher level of risk and cost
Our composed accelerator Avensia Excite consists of pre-integrated modules including best-of-breed solutions from commercetools and Contentful. Read more about Avensia Excite here.
Is Composable Commerce Right for Your Business?
With Composable commerce you can pick and choose which components best fit your business goals and KPIs. But the technology is only one part of composable commerce though. The business structure and mindset is crucial as well to get the most out of it. In this guide we help you assess the value of composable commerce to your business.
Gartner Predictions
for Composable Commerce by 2023:
faster implementation of new features
of new commerce capabilities will be deployed by API
of commerce organizations will need an API product manager
First-Hand Learnings from a Composable Commerce Success Project
When Nordic Nest started planning for their new e-commerce site, the ambitions were high. The goal: to deliver the best customer experience in the world. Together with Avensia, they formed a strong project team that immediately accepted the challenge. The results?
6% increase in conversion rate just a few weeks after launch
60% decrease in server response time from day 1
Deployment of new features on a weekly or even daily basis
Increased motivation and satisfaction within the Nordic Nest team
Fill out the form to hear Nordic Nest's CTO share their story in an exclusive interview.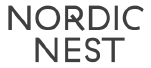 We Have Chosen Avensia Excite





Avensia Excite
Get Started with Pre-Packaged Composable Commerce
Avensia Excite is your gateway to composable commerce. You'll get a starter site that includes pre-connected components and best practice code packages. We've done the heavy lifting of researching, evaluating, and connecting the most important modules so that you quickly can enjoy the benefits of a composable setup:
Quickly test and deploy new functionality custom to your specific business needs
Adapt and scale systems as you grow your business
Benefit from continuous improvements and innovations without the need for upgrades or re-platforming projects
---
Read more about our Composable Commerce Expertise