The Insider Trend report:
The trends driving modern commerce
Nothing has changed the way we shop more than the digital age. New digital channels appear every year from social media to voice and that is where we find the biggest growth opportunities for retail.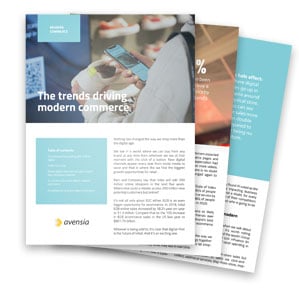 The future of commerce has a versatile core
It's widely said that it takes 21 days to form a habit. Consumers in lockdown have spent months having to change their normal behaviours. 7 in 10 consumers say this experience will change the way they shop in the future.
However, it's clear that while modern commerce may be digital-first, it will not operate in isolation from physical retail. In fact, the future is very much omni-channel.
Get it
Get the full report and 5 trends driving modern commerce in this report from London-based Insider Trends